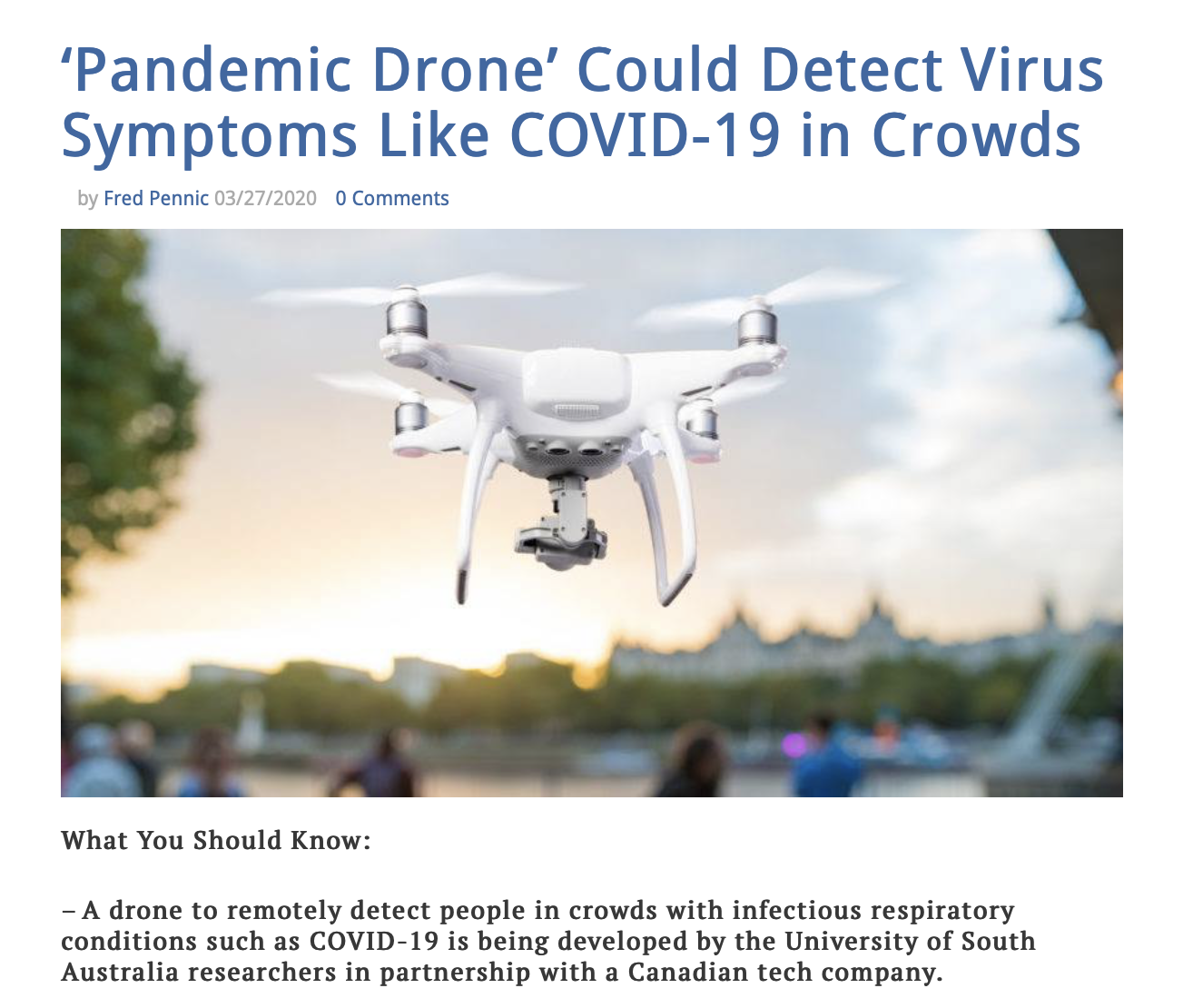 Talk about social distancing: drones are a means of remote sensing – in essence, gathering information (visible energy, non-visible energy, temperature, sound, computer vision and facial and body recognition, and so on) remotely, without being in contact with the object. Technological distancing.
Some of this is very advanced – but much of it can be done with a drone and camera purchased in a store or online.
Source: HIT Consultants: 'Pandemic Drone' Could Detect Virus Symptoms Like COVID-19 in Crowds
The 'pandemic drone' will be equipped with a sensor and computer vision system that can monitor temperature, heart and respiratory rates, as well to detect:

people sneezing and coughing in crowds
offices
airports
cruise ships
aged care homes
other places where large groups congregate

Professor Chahl and his research team achieved global recognition in 2017 when they demonstrated image-processing algorithms that could extract a human's heart rate from drone video. Since then they have demonstrated that heart rate and breathing rate can be measured with high accuracy within 5-10 meters of people, using drones and at distances of up to 50 meters with fixed cameras. They have also developed algorithms that can interpret human actions such as sneezing and coughing.

The research has previously looked at using drones to monitor and react to elderly falls, look for signs of life in war zones or following a natural disaster and monitoring the heart rate of babies in neonatal incubators.
---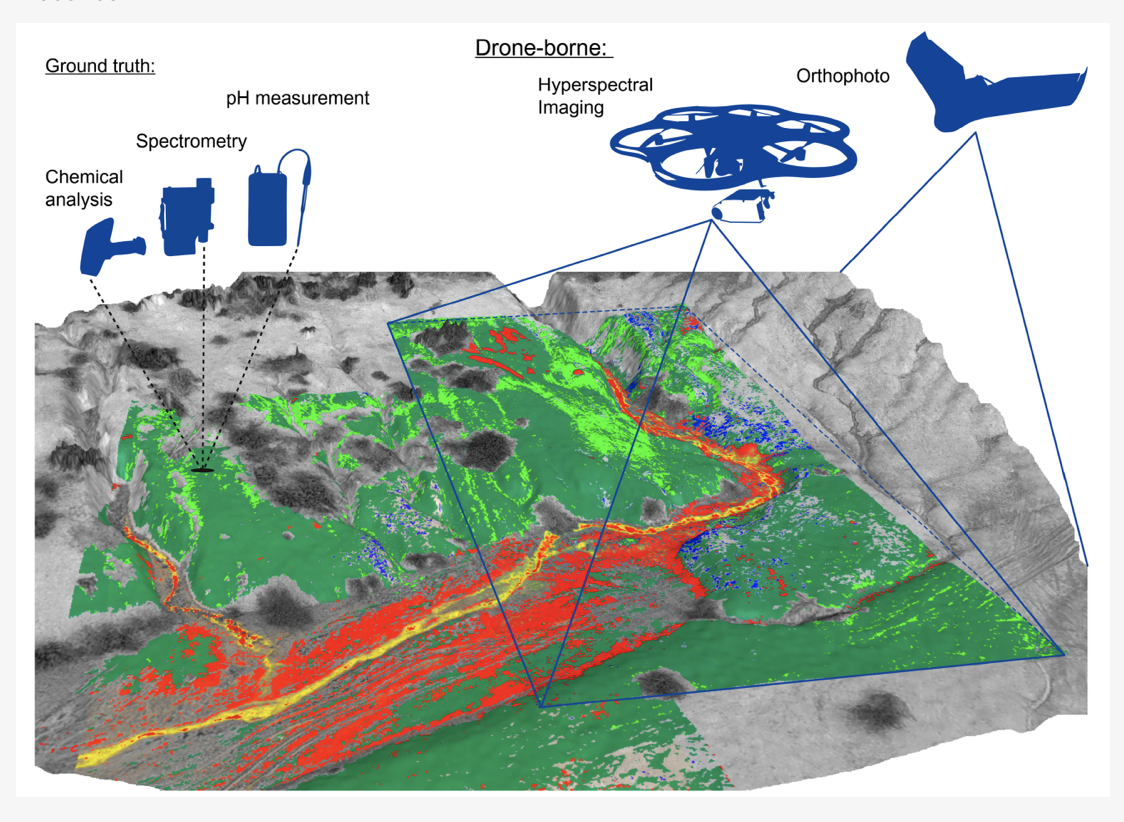 (source of above graphic here)
Drones are among a range of devices for collecting environmental data: including handheld devices to airplanes and satellites.
More applications of drone remote sensing are summarized in this graphic, from Unmanned Aerial Vehicle for Remote Sensing Applications — A Review (Huang Yao, Rongjun Qin, and Xiaoyu Chen, Remote Sens. 2019, 11, 1443)