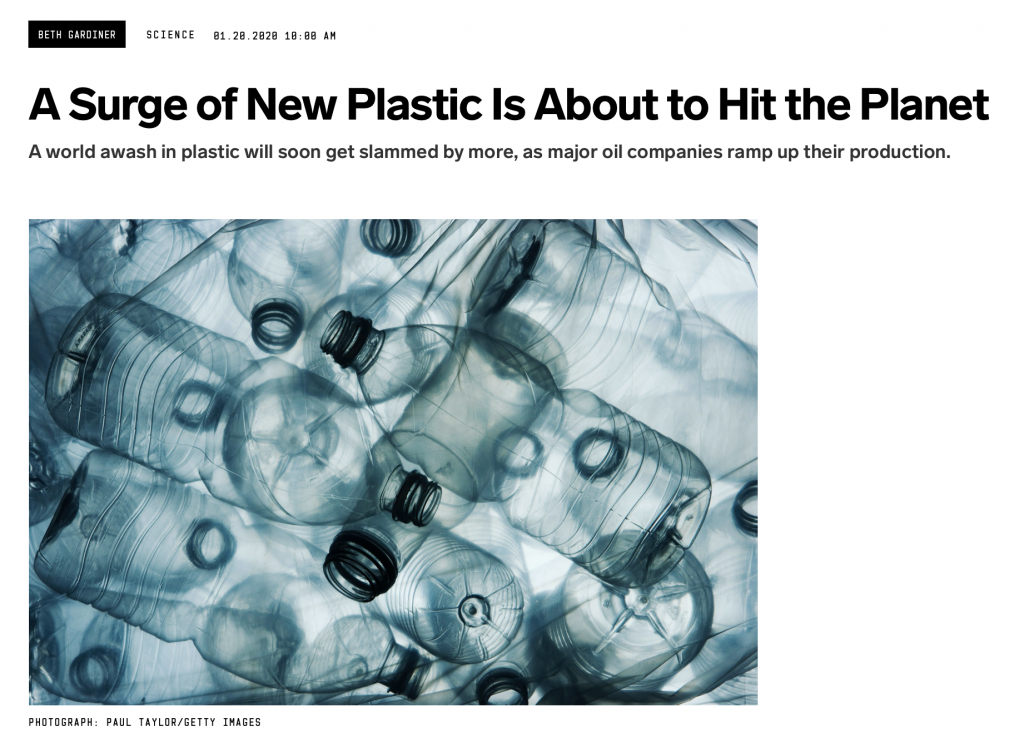 A world awash in plastic will soon get slammed by more, as major oil companies ramp up their production.

As public concern about plastic pollution rises, consumers are reaching for canvas bags, metal straws, and reusable water bottles. But while individuals fret over images of oceanic garbage gyres, the fossil fuel and petrochemical industries are pouring billions of dollars into new plants intended to make millions more tons of plastic than they now pump out.

Companies like ExxonMobil, Shell, and Saudi Aramco are ramping up output of plastic—which is made from oil and gas, and their byproducts—to hedge against the possibility that a serious global response to climate change might reduce demand for their fuels, analysts say. Petrochemicals, the category that includes plastic, now account for 14 percent of oil use and are expected to drive half of oil demand growth between now and 2050, the International Energy Agency (IEA) says. The World Economic Forum predicts plastic production will double in the next 20 years.

"In the context of a world trying to shift off of fossil fuels as an energy source, this is where [oil and gas companies] see the growth," said Steven Feit, a staff attorney at the Center for International Environmental Law, an advocacy group.
Source: A Surge of New Plastic Is About to Hit the Planet (WIRED)