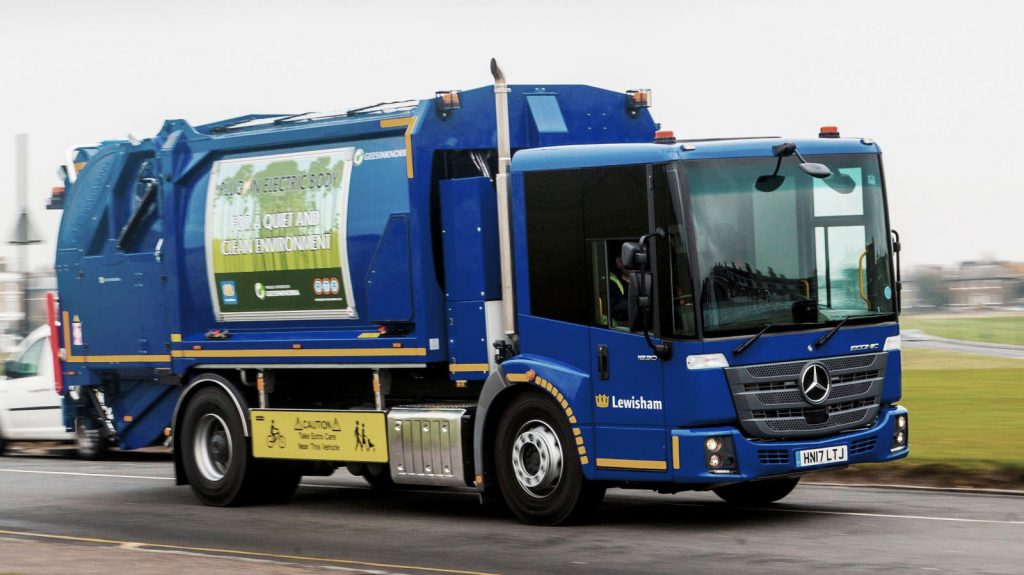 Garbage trucks are great candidates for electrification. They frequently need a lot of low-speed torque. There are electric motors powering hydraulic pumps that move all sorts of arms and whatnot. They drive a known distance before being parked at a central location. And of course, all that stop and go driving could be more efficient with regenerative braking.

EVs are also quieter, which would be nice, and of course, they would be locally emissions-free. Garbage trucks are really one of the best candidates for electrification.

The eActros has a 250 kW motor fed by a 240 kWh battery, presumably this will be shared with the garbage truck variant. Customer testing will start next year with series-production beginning in 2022.
Source: Daimler Announces Production Electric Garbage Truck (Gizmodo)