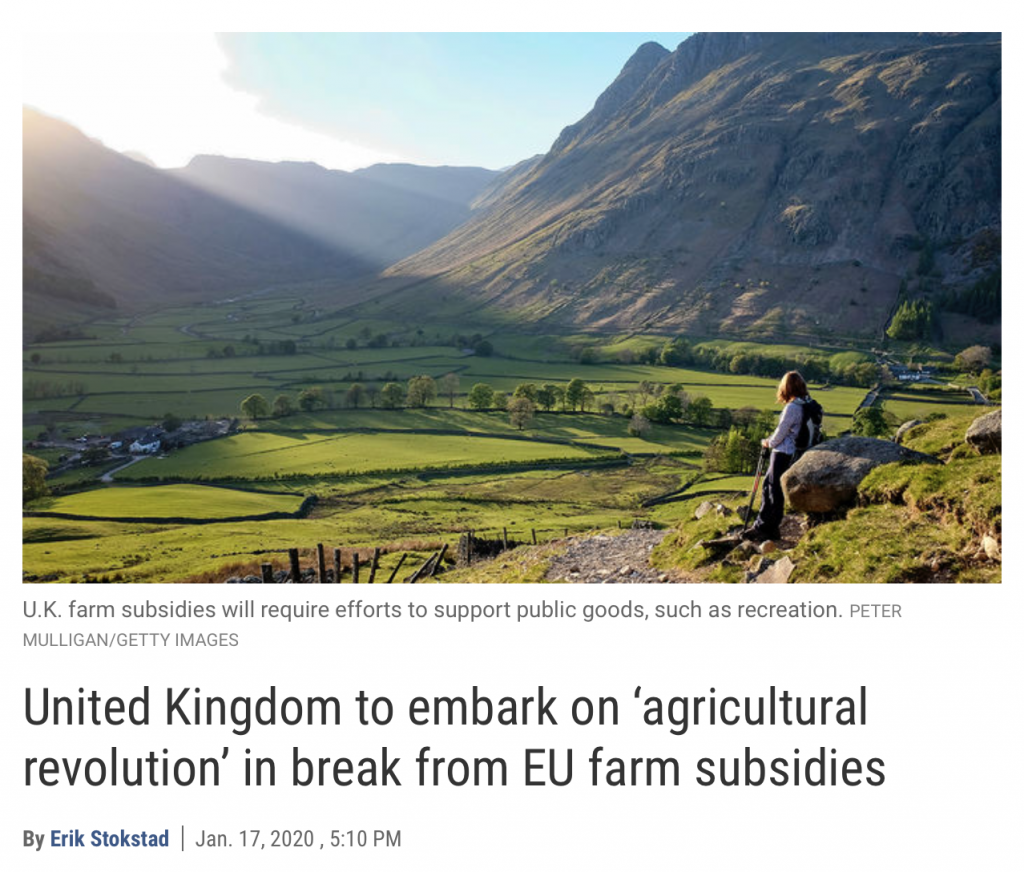 A significant environmental benefit of Brexit and model for other countries: rational, environmentally sustainable agriculture:
After the United Kingdom leaves the European Union at the end of the month, it will sever ties with Europe's farm subsidy policies—and to many researchers, that is a good thing. This week, the U.K. government proposed radical changes to £3 billion a year in agricultural spending that will focus the money on benefits to climate, ecosystems, and the public.

Under the bill, introduced to Parliament this week and expected to become law within a few months, farmers will be given subsidies not simply for cultivating land—the current EU system—but for delivering "public goods." These include sequestering carbon in trees or soil, enhancing habitat with pollinator-friendly flowers, and improving public access to the countryside. To ease the transition, direct subsidies will be phased out over 7 years beginning in 2021, and the new payments for environmental services will be tested in pilot projects.

After the destruction and starvation of World War II, European tariffs helped protect farmers from foreign competition and subsidies boosted their yields. "It was just about production, it didn't matter what you did to the environment," says Ian Bateman, an environmental economist at the University of Exeter.
Source: United Kingdom to embark on 'agricultural revolution' in break from EU farm subsidies (Science)