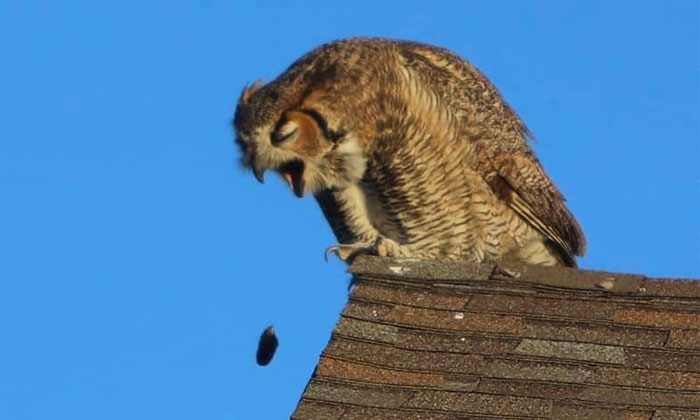 Updated 10/11/21
ENVS 100.2 & 400.1 Conversations Towards a Sustainable Future is a .25 credit course that brings together senior E&S majors with freshman and sophomore majors (and minors).
For Fall semester, 2021, both 100.2 and 400.1 meet at noon on Monday each week.
Please see the ORANGE part of the ENVS 100.1/100.2/400.1 Schedule for weekly topics, assignments, and due dates.
The learning goals of ENVS 100.2 & 400.1
Articulation, through presentations and written material, of E&S-related coursework, research, experiences, outcomes, and future goals, resulting in a personal OWU E&S Achievement document and Goals for the Future document.
Sharing this knowledge with new E&S students enrolled in ENVS 198, and assisting the new students to understand options and opportunities to help shape their future at OWU
Networking via connecting new E&S students with the E&S community on campus, faculty, staff, and regional partners
Feedback on the OWU E&S program and ideas for modifications or developments of the program
---
Sharing your work with Instructors: this is how you turn stuff in
Go to your OWU Drive account
Create a new folder with the course and your last name

+New button (upper left) >> then Folder
Robert Smith's folder would be: ENVS 100.2 Smith

or ENVS 400.1 Smith if you are in that class instead

Share that folder with Dr. Krygier (so I can edit)
When you are ready to turn in your work:
put the document in the shared folder
email Dr. Krygier that your document is in the shared folder and ready to review
---
Primary Course Projects:
Seniors will produce a reflective and critical assessment of their experiences at OWU as an E&S major.
Freshmen/sophomores will produce a plan for their future at OWU, based on experiences in the course (including networking and interaction with seniors).
Senior E&S Achievement & Assessment Document: 3-4 pages includes
1 paragraph: Personal introduction, statement of (to the best of your memory!) your general academic goals when you started at OWU, and where you find yourself now, in your final year at OWU.
1 page: Achievement: Review of key E&S-related coursework, research, internships, OWU Connection experiences, travel abroad, extracurricular activities, and outcomes. What accomplishments are you most proud of? Or which were most impactful?
1-2 pages: Documentation of two experiences that had the most positive impact on your OWU E&S education; two things you, in hindsight, found lacking in your E&S education or things you regret not doing (or doing sooner). The latter can include suggestions for modifications or developments of the E&S program at OWU
1 paragraph: Imagine you are in a job interview for your dream job and you need to explain to your potential employer, in a few, eloquent sentences, what relevant employment skills your environmental coursework and projects have allowed you to develop. Look at the list of transferable skills provided for ideas and then write a short paragraph describing your skills and strengths in clear, concise, accessible language. Think of this as your "elevator pitch" for your future!
1 paragraph: Advice for freshmen and sophomore majors
1 paragraph: Your future plans, and how your efforts at OWU shaped them.
Slides for presentation (Week 14, 15, and 16)
Freshman/Sophomore E&S Plans for the Future Document: 3 pages include
1 paragraph: Personal introduction, statement of your general academic goals at OWU, and where you hope to find yourself when you graduate from OWU.
1 page: Articulate specific parts of your OWU education you have and plan to participate in: this includes E&S-related coursework, research, internships, OWU Connection experiences, OWU Career Connection experiences, travel abroad, extracurricular activities. Not quite knowing is OK, but speculate on what opportunities seem to be of more interest to you.
1 page: Comment on your experience in ENVS 100.1 and 100.2 so far this semester. This includes readings and discussions, visitors (Jess W. at the STF meeting, etc.
1 paragraph: What is the most important goal you have at this point at OWU, and what do you need to do to make it happen? For example, you want to write a TPG grant to travel to the Amazon, get academic and internship experience with urban planning, combine research on water quality with a travel learning course or semester abroad, etc. What are the biggest impediments to this goal?
Slides for presentation (Week 14, 15, and 16)
Here are the match-ups for Fall 2021
Dick, Gram Randall

Ansah-Tutu, Kofi Agyeman
Benes, Annabel June

Johnson, Bella Carmen

Cartnal, Madi L.
Charlton, Abby K.

Littlefield, Hannah C.

Godsey, Gwen Marie
Green, Annika G.

McFarland, Kylee Alicia

Grote, Marge Adams
Nagy, Lizzi M.

Patton, Chase Victoria

Paulick, Genna Catherine
Spicer, Elliot J.

Streb, Kenny

Thrasher, Amelia R.
Yracheta, Al

White, Nebraska Hope

Coleman, Maddie L.
Domenech, Savannah R.
Kennedy, William
Due Dates:
Monday, Oct. 4
ENVS 1oo.2: due: draft of Freshman/Sophomore E&S Plans for the Future Document

Create a shared folder on Drive: ENVS 100.2 LastName
Name your document: LastName ENVS 100.2 Plans
Share with Dr. Krygier

ENVS 400.1: due: draft of Senior E&S Achievement & Assessment Document

Create a shared folder on Drive: ENVS 400.1 LastName
Name your document: LastName ENVS 400.1 Achievement
Share with Dr. Krygier

Assign: using shared Google Docs and comments in the Doc:

ENVS 100.2: Read and commented on drafts of 400.1 documents
ENVS 400.1: Read and commented on drafts of 100.2 documents
Monday, Nov. 1:
ENVS 100.2/400.1: Due: Read and comment on drafts of documents
Week 13 and 15:
ENVS 400.1: Present a 5-minute overview of Senior E&S Achievement & Assessment Document
ENVS 100.2: Freshmen/sophomores present 5-minute preliminary plan for future at OWU
Monday, Dec. 6:
ENVS 1oo.2: due: revised, final Freshman/Sophomore E&S Plans for the Future Document
ENVS 400.1: due: revised, final Senior E&S Achievement & Assessment Document
Email instructor when finished with the document