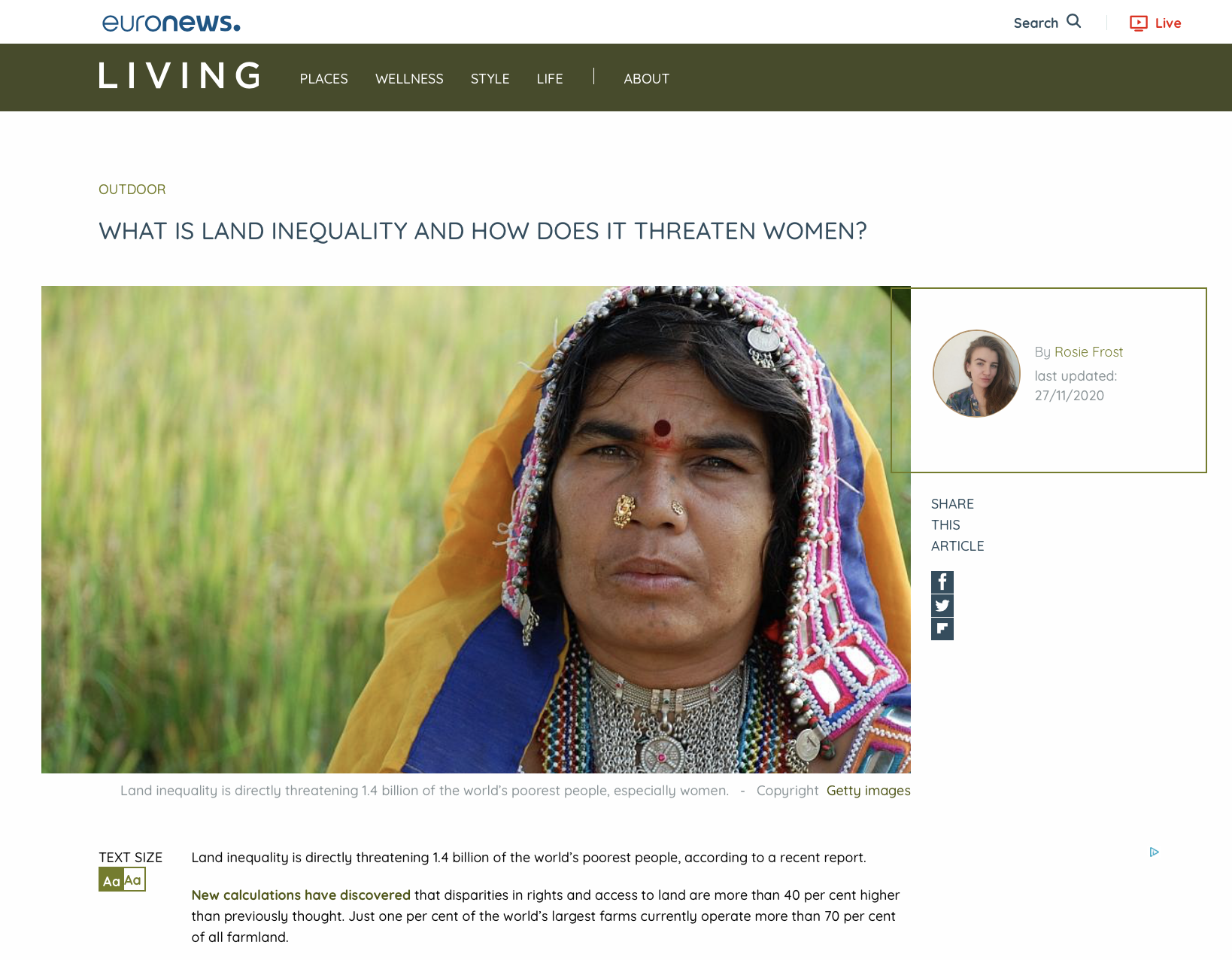 Land inequality is directly threatening 1.4 billion of the world's poorest people, according to a recent report.

New calculations have discovered that disparities in rights and access to land are more than 40 percent higher than previously thought. Just one percent of the world's largest farms currently operate more than 70 percent of all farmland.

A lack of access and ownership is pushing rural and Indigenous communities off of the land. It is also putting the livelihoods of an estimated 2.5 billion people at risk, the International Land Coalition (ILC) & Oxfam report found.

"Growing inequality is the greatest obstacle to poverty eradication; in countries like Guatemala, extreme inequality costs lives," says Ana María Mendez, Oxfam's Guatemala director.

"In rural Guatemala, extreme land inequality undermines the rights and livelihoods of indigenous and small-farmer communities and exacerbates the climate crisis.
Source: Euronews