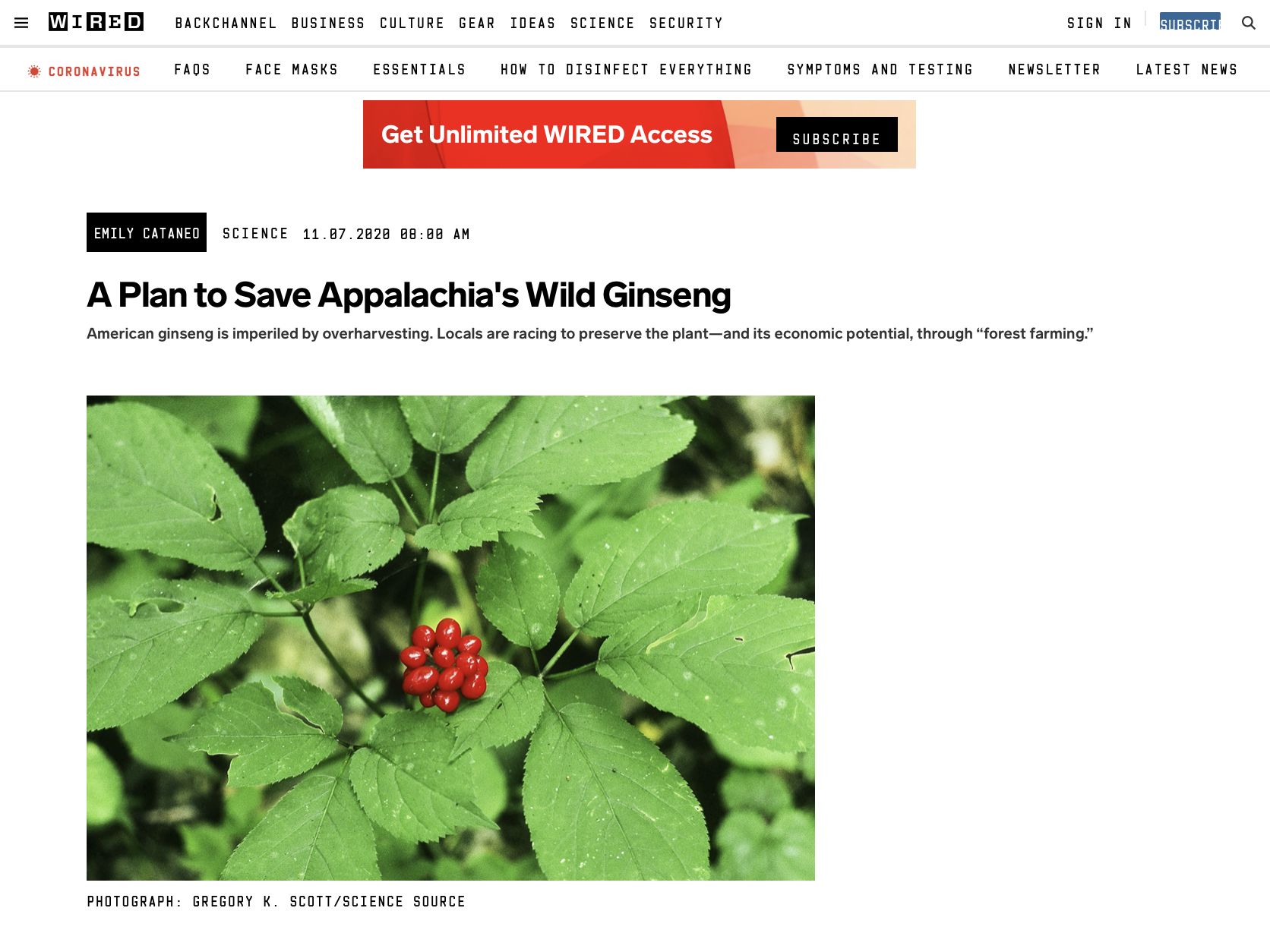 For centuries, diggers have tromped into the woods in this part of the country to pull up ginseng roots and sell them for $500 to $1,000 per pound to middleman buyers, who in turn sell them to China, where ginseng is prized as a curative.

But both this storied plant and this practice are imperiled by overharvesting, an issue that could worsen this year thanks to Covid-19. Ginseng has long been prized in folk medicine for its purported health benefits, which have been borne out by scientific studies on the plant's antiviral and antibacterial properties, and some researchers are worried that the pandemic could heighten Chinese demand for this plant. But even before this potentially tumultuous year, stakeholders in Appalachia, like Gao, have been racing to preserve ginseng and its economic potential.

A key component of their strategy is forest farming—intentionally planting seeds in forestland and harvesting them responsibly, instead of either growing them in cultivated plots that may require pesticides and fertilizers or randomly yanking them from the woods. There are plenty of landowners in Appalachia with forested properties, and scientists believe that encouraging those landowners to plant ginseng could create economic opportunity while reducing pressure on the overharvested wild stock.
Source: Wired