Update: 1/21/2020
---
Values into Practice
An OWU education – and this course – has three primary goals:
The course project also has these goals. It is intended to get you thinking and learning about and researching environmental and sustainability issues. There will be an emphasis on identifying your environmental values, learning specific, transferable skills, and generating a proposal for a viable, applied project. That's a lot of stuff.
---
The project entails four delightful steps:
Chapter Review + Values + Focus Topics: Begin with one chapter (9-17) from our course text: RHM: Paul Robbins, John Hintz, and Sarah A. Moore, Environment & Society: A Critical Introduction (2nd edition). 

Write a

review of the chapter. Identify your personal environmental values and use those to select three particular topics of interest from the RHM chapter you reviewed. (Go to Details below)
Focus Topic + Annotated Bibliography + Specific Project Proposal: Select one of your three focus topics. Locate at least two relevant books, two relevant articles, and two relevant WWW sites on the topic. Write a 250-300 word review of each of your sources. 

Based on your environmental values, general reading (the chapter) and your specific resources, develop a

2-page project proposal

that could be implemented (in the future, outside of this class), putting your values into practice solving an environmental problem. 

(

Go to Details below

)

Presentation: Present your work to the class at the end of the semester. 

(

Go to Details below

)

Course Project Synthesis: Combine your revised chapter review (already complete) with your Annotated Bibliography (with minor revisions if needed), Specific Project Proposal, a link to your presentation or presentation notes, and assess the entire project and what you learned 

(

Go to Details below

)
---
Resources for course and project:
Holly Birk, Public Services & Science Librarian (hebirk@owu.edu)

Hobson Science Library, Room 282. Research help for students Mondays and Wednesdays from 1:00 PM – 4:00 PM and on Tuesdays from 10:00 AM – 12:00 PM.
Beeghly Library, Room 141 other times
Additional Resources:
---
Chapter Review + Values + Focus Topics
Write a review of one RHM chapter, from 9-17, focusing on the key issues, debates, and controversies surrounding the topic.
You will be randomly assigned a chapter, which you will share with a few fellow kids in the class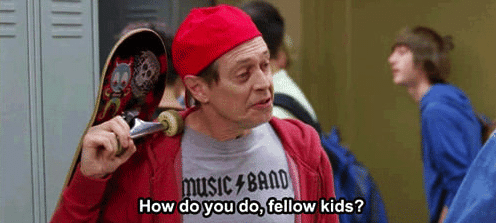 Here are the assigned chapters for the Fall of 2019. See the email I sent you for student emails. Contact your fellow chapter kid or kids asap.
| | |
| --- | --- |
| Name | RHM CH |
| Kenzie MacDonald | 09. Carbon Dioxide |
| Colin Spranger | 09. Carbon Dioxide |
| Chase Patton | 10. Trees |
| Wesley Rancher | 10. Trees |
| Nebraska White | 11. Wolves |
| Madeline Fujimura | 11. Wolves |
| Curt Sprunger | 12. Uranium |
| Madi Langford | 12. Uranium |
| Tala Georgen | 13. Tuna |
| McKenna Wheaton | 13. Tuna |
| Mikayla Watts | 14. Lawns |
| Samuel Raimi | 14. Lawns |
| Kylee McFarland | 15. Bottled Water |
| Hailey Mason | 15. Bottled Water |
| Jay McConkey | 15. French Fries |
| Eliza Richardson | 15. French Fries |
| Rylie See | 17. E-Waste |
| | 17. E-Waste |
| | |
| | |
| | |
Check the course schedule for the day you are scheduled to present your chapter for discussion. Coordinate with your fellow kids on this.
Go to the schedule and find the page for your chapter: click on it and you will find resources (slides and links) to use for your presentation. To modify the slides: File >> Download >> Microsoft Powerpoint. You can immediately upload the .ppt file to your Google Slides, or make the modifications and present them in PowerPoint.
| | |
| --- | --- |
| No. | |
For your personal chapter review: Assume you are writing a report on the chapter topic that will be presented to interested non-experts. Thus you need to clearly and coherently present the topic to your reader. This review should be 6 pages long, typed (double spaced). RHM chapters 9-17 ("Objects of Interest") in part depend on content in the first half of the book ("Approaches and Perspectives, chapters 2-8) which we will be working through in lectures. Thus there may be some concepts you run into that we have not yet discussed in class. No biggie. Look it up!
Suggested format of Chapter Review + Values + Focus Topics:
1 page: Summarize the chapter: Note key concepts and issues. Write this summary so that you communicate, in one page, what the environmental object discussed in the chapter is about.
3 pages: Review the main concepts, ideas, and issues in the chapter: What are the most urgent environmental issues surrounding the object discussed in the chapter? What are the most important concepts that help understand the object? Who are the major players involved in the problem (industry, government, etc.)? What are the solutions to the problem? What are the main impediments to solutions?
1 page: Assessment of your personal environmental values. See Assessing Your Environmental Values.
1 page: Three Focus Topics: The last part of your chapter review should be an assessment of what you think are three interesting and vital issues raised in the chapter. Each should have the potential for a practical project (which you will propose). That practical project could happen on campus, as part of future research, an internship, etc. The goal is to get you starting to think about practical, engaged project possibilities while learning the skills to develop such project proposals. For example, if you review the Lawns chapter you might end up with a project proposal to investigate ways to reduce lawn chemicals at OWU, or study (with a TPG grant) the impact of lawn chemicals on bees, or seek an internship with a firm (possibly with alumni connections) developing alternatives to chemical lawn care, or design a project to promote and educate homeowners about the impact of lawn chemicals. If you review the Wolves chapter, you might choose a lateral topic, such as a proposal to investigate species being reintroduced in Ohio (River Otters, Ospreys, Peregrine falcons, Trumpeter swans) and subsequent controversies and problems.
You will present, briefly, your three ideas in class and get plenty of feedback (in and outside of class) which should help you to select one of the three topics to focus on for the rest of the project.
Important Dates for Chapter Review + Values + Focus Topics:
Assigned Monday, January 20: RHM chapter
Friday, January 31: Discussion of Chapter Review, Values, Ideas for Specific Project Proposal
Due Friday, February 7 (shared with instructor + email me): RHM Chapter Review (6 pages)
Due Wednesday, March 18 (if requested, shared with instructor + email me): Revisions of RHM Chapter Review
Help with your writing: OWU Writing Center
---
Focus Topic + Annotated Bibliography + Specific Project Proposal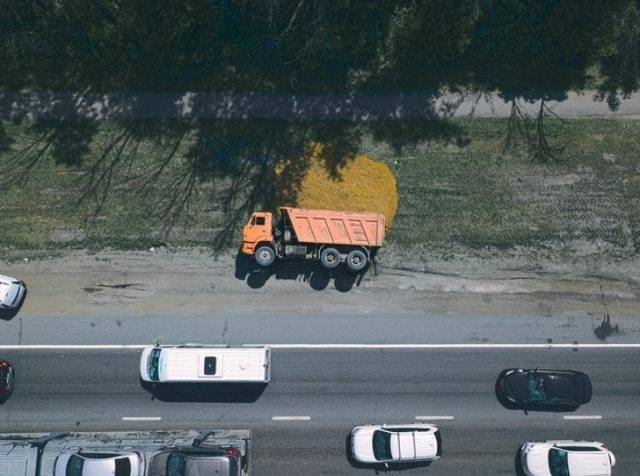 Focus Topic
At the end of your chapter review, you defined three topics of interest related to the issues discussed in the chapter. Select one of the three topics as your focus topic. Think about a practical project you could engage in in the context of your focus topic. You will locate, at minimum, the following resources related to your focus topic:
two relevant books from OWU and affiliated libraries
two relevant articles from reputable journals via OWU Library online resources
two relevant and substantial WWW sites
Help locating relevant sources will be provided by your instructor and the science librarian at OWU. It is important that you learn how to locate resources from a diversity of sources, and that you learn how to assess the quality and relevance of these resources. Class time will be spent assisting you in both of these endeavors.
It is vital that you determine the best sources for learning more about your focus topic, then seek those sources wherever they may be. Do not select sources only because they are easy to find (full-text articles on the WWW or a book that just happens to be on the shelf at Beeghly). You may have to order an article through interlibrary loan or get a book from another campus. It may take weeks for such sources to get to you at OWU – thus you cannot wait until the last minute to get sources.
Once you locate your sources, you will write about 250-300 words per source (book sources may be a bit longer). Preface your annotated bibliography with the one-paragraph description of your focus topic you wrote earlier in the semester (include any changes to your focus topic in this paragraph).
Please preface your annotated bibliography with a one-paragraph (brief) statement of your focus topic.
Annotated Bibliography 
An annotation is a summary and/or evaluation. For each of your sources include the following (source):
The source with an appropriate citation style. Many of the library resources you used to find your sources include the ability to export your source in a particular citation style. Pick one and try to stick to it.  Information on citation styles.
Summarize: What are the main arguments? What is the point of this book or article? What topics are covered? If someone asked what this article/book is about, what would you say? The length of your annotations will determine how detailed your summary is. For more help, see paraphrasing sources.
Assess: After summarizing a source, evaluate it. Is it a useful source? How does it compare with other sources in your bibliography? Is the information reliable? Is this source biased or objective? What is the goal of this source? For more help, see evaluating resources.
Reflect: Once you've summarized and assessed a source, ask how it fits into your research project. Was this source helpful to you? How does it help you shape your argument? How can you use this source in your research project? Has it changed how you think about your topic?
Examples of an annotated bibliography entry (modified from here)
Fullard, D. (2005). Biodiversity Education at a Natural World Heritage Site: Kirstenbosch Botanical Garden. Roots 2(1): 3.
Kirstenbosch National Botanical Garden, in Cape Town, is the first botanical garden to be recognized as a natural World Heritage Site. The Kirstenbosch Environmental Education Program supports the World Heritage Convention's mission to encourage participation of the local population in the preservation of their cultural and natural heritage. The program's stated mission is to inspire and enable people from all walks of life to take responsibility for their environment. Learners/youth from the disadvantaged areas and under-resourced schools of the Cape Flats in the Western Cape participate in a curriculum-linked, garden-based and outreach greening program that cover a wide variety of themes, learning program and activities. The article does not describe and specific outcomes or how program successes were measured and evaluated. But it does provide a framework an model for developing an outreach program for a biodiversity site.
Kletou, D., Hall-Spencer, J. M., & Kleitou, P. (2016). A lionfish (Pterois miles) invasion has begun in the Mediterranean Sea. Marine Biodiversity Records 9(46). 1-7. doi:10.1186/s41200-016-0065-y
​
This article discusses the recent invasion of the lionfish in the Mediterranean Sea and offers reasons for the sudden increase in the species' presence. The study concludes that growth of the lionfish population can be controlled by encouraging commercial fishermen and divers to capture the lionfish to be sold on the market. While the article provides data and graphs that forecast the decline of the lionfish with a commercial fishing intervention, the methodology is incomplete. The researchers do not fully explain how they obtained these results. The article does not address external factors that may derail the fishing plan proposed by the authors; for example, the researchers do not consider the population growth rate of the lionfish or how aggressive the fishing rate needs to be to control the population in a timely manner. Although the introduction is helpful in providing a framework for why the lionfish invasion is a concerning issue, the discussion lacks depth in addressing other issues that may arise. This resource, then, will be good for general background for my project only.
A few environmentally-themed annotated bibliographies:
Details about citation style and writing an annotated bibliography will be presented in class.
Specific Project Proposal 
Based on your environmental values, general reading (the chapter) and your specific resources, develop a 2-page project proposal that could be implemented, putting your values into practice.
You are not required to actually submit this proposal, nor pursue the topic beyond this course. Thus, don't stress out about it! You will, at least, learn how to develop a competitive and competent TPG project proposal.
We will follow the format suggested for OWU Theory-to-Practice (TPG) grants. Read the TPG grant page (to familiarize yourself with the grant program). Then use section "(A) The proposal must include" and "(B) The budget proposal" as the format for your specific project proposal.
As this is a shorter, preliminary proposal for our class, rather than a real TPG grant, you can cut down on the length and speculate (say on the budget items or planned activities). The point here is for you to understand what you need to do when you pursue an actual TPG grant and actually put a draft of one together.
You may also refer to the Small Grants Program (commonly known as SIP grants). These are typically for $750 or less and have a shorter turn-around time. The application form is linked to that page or can be found here.
Important Dates for Focus Topic + Annotated Bibliography + Specific Project Proposal:
Due Friday, January 31: Present  your rough ideas for focus topics to the class and email to instructor by 4 pm
Due Wednesday, February 26: Share refined focus topic with instructor by 4 pm
Monday, March 2, Wednesday, March 4, and Friday, March 6: Finding Focus Topic Sources (presentation and resources)
Due Friday, March 20: Share focus topic sources (2 books, 2 articles, 2 WWW sites, with proper citation style) by 4 pm.
Friday, March 20: Annotated Bibliography & Specific Project Proposal & Presentation Workshop
Due Friday, March 22 (if requested): Share revisions of focus topic sources
Due Monday, March 30: Share annotated bibliography (250-300 words per source) & email instructor
Due Monday, March 30: Share draft of specific project proposal (2-3 pages) & email instructor
Due Monday, April 27: Revisions to Annotated Bibliography and Proposal if you choose (email instructor when done)
---
Presentation of Course Projects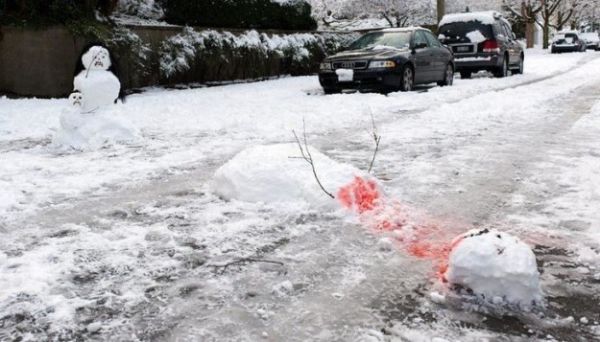 Each student should prepare a 10-minute presentation (with about a minute for set up and a minute for questions at the end). You should spend most of the time on your focus topic and specific project proposal, but also touch on the context of the topic (the RHM chapter). You have access to the WWW, computer, and computer projector and all presentations must use PowerPoint or Google Slides or something equivalent for the presentation.
More information on how to organize and present material is available on the course Presentation Skills page.
Students will evaluate each other using the document below (click on it to view a PDF version or here). You can use this document as a guide for your presentations.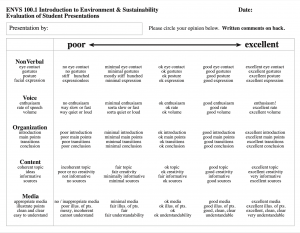 Don't waste time getting your presentation going:
Google Slides and other online presentation sites: Please check that your presentation works prior to your presentation day. The classroom is open before class (from 7 am onward).
PowerPoint Presentations: Please copy your PowerPoint presentation on the computer in front of the classroom and test it before you present it. Our classroom is open from 7 am-7 pm Monday-Friday. Test the presentation to make sure it works. There will not be time to do this right before your presentation.
Important Dates for Course Project Presentations:
Friday, March 20: Overview of Presentation Skills & Course Project Summary & Synthesis
Due: Presentations Monday, April 13 through Friday, April 24.
You will be evaluated by your fellow students (written comments). Attendance is required (and failure to attend presentations will adversely affect your course project grade)
---
Course Project Synthesis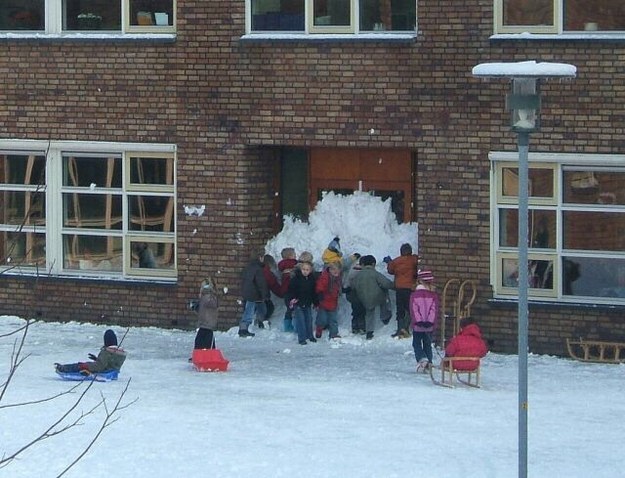 You are not required to write a final paper as part of your course project. Instead, consider your Presentation and a Project Synthesis as the final products. The Project Synthesis (due at end of scheduled final exam period) consists of a single document with all this stuff in it:
your revised chapter review (already complete)
your Annotated Bibliography (with revisions if completed)
your Specific Project Proposal (with revisions if completed)
a link to your presentation or presentation notes
an assessment of the entire project and what you learned
Please include appropriate headers for each section above.
Assessment: About 2.5 pages
1 page: Discuss what you have learned about your topic and about the research process. Refer to the chapter review and presentations, library research skills, annotated bibliography, and specific project proposal and presentation. Comment on the structure of the project – was the way we engaged it, step by step, over the entire semester helpful? What was the most useful thing you learned? Suggest problems and improvements that could be made in future versions of the course.
1/2 page: This course had no exams or quizzes. Did this affect your learning of the course material? Should quizzes or exams be added to this class in the future? Why or why not?
1/2 page: Review the Transferable Skills page and comment on five skills learned in the course
1/2 page: What you think you should get for a grade on the course project and why. Please note the grade you got on the Chapter Review and the Annotated Bibliography/Specific Project Proposal and compare the quality of your Presentation compared to other student presentations in the course (and using comments from your peer evaluations). Please note any changes you have made to the project (such as adjustments to the Annotated Bibliography) which may support a higher grade than you were originally given. Take into account your ability to get work in on time (or not!). Please justify the grade you think you deserve.
Your final grade for the course project consists of:
100 pts: Chapter Review & Presentation
100 pts: Sources and Annotated Bibliography
100 pts: Project Proposal & Presentation
100 pts: Project Synthesis & Attendance & Improvement
Important Dates for Course Project Summary & Synthesis:
Monday, May 4, at noon: Course Project Summary & Synthesis