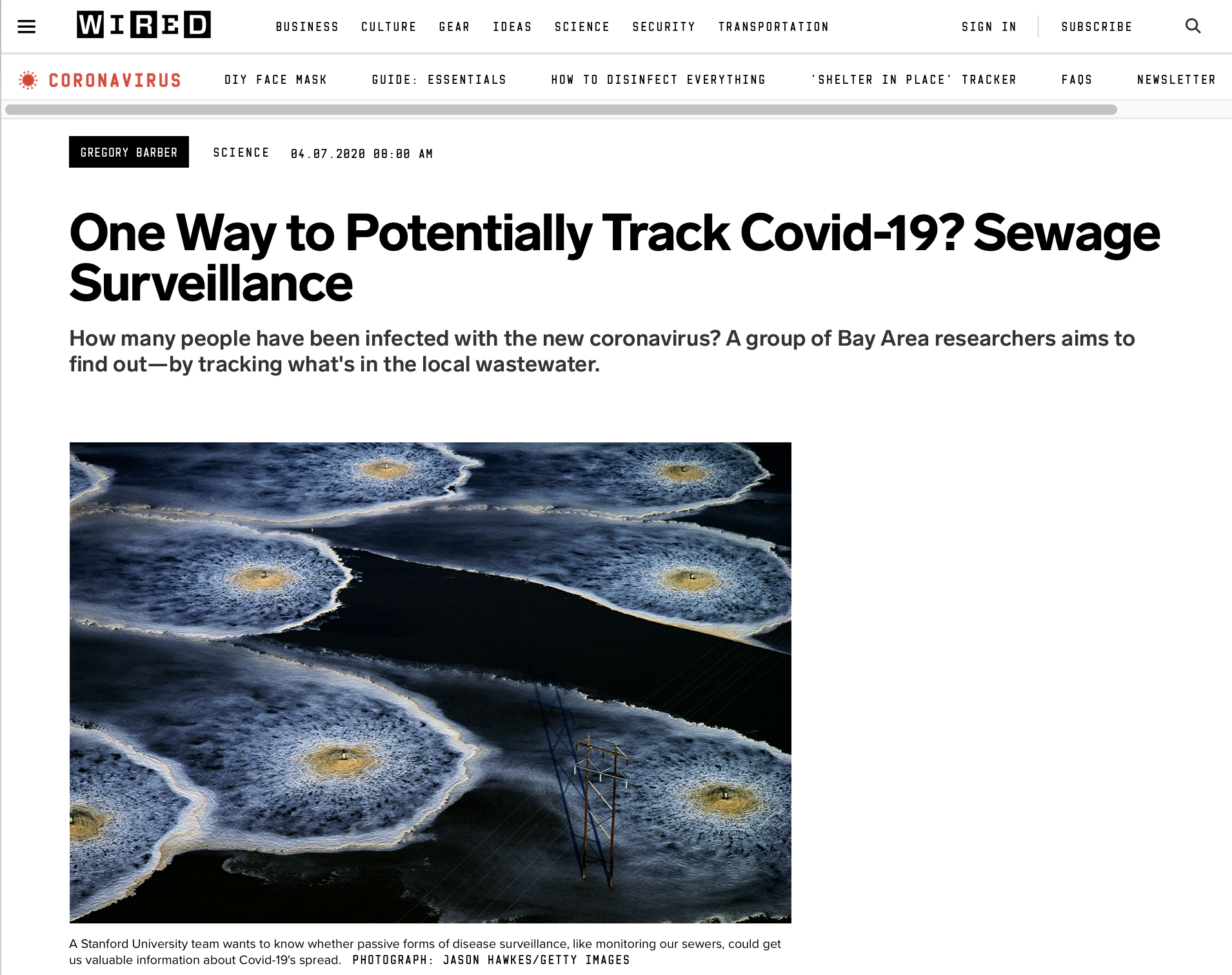 As part of a strategy of testing for Covid-19…
…passive forms of disease surveillance, like monitoring our sewers, could get us that information sooner.

The approach holds promise because a number of studies have shown high levels of viral shedding in fecal samples from Covid-19 patients. Since that shedding happens early in the disease's progression, well before patients show any symptoms, there's reason to suspect evidence of the virus might show up in a city's wastewater, even before the residents of that city have been tested.

Last week, researchers at the KWR Water Research Institute in the Netherlands were the first to publicly report they had detected SARS-CoV-2 in wastewater samples. The group started testing in early February in cities across the country, before the Netherlands had identified any Covid-19 cases. As the first cases emerged and then spread in early March, the researchers found the viral concentration in sewer water went up in tandem.
Source: Wired: One Way to Potentially Track Covid-19? Sewage Surveillance
Google Sewage Surveillance