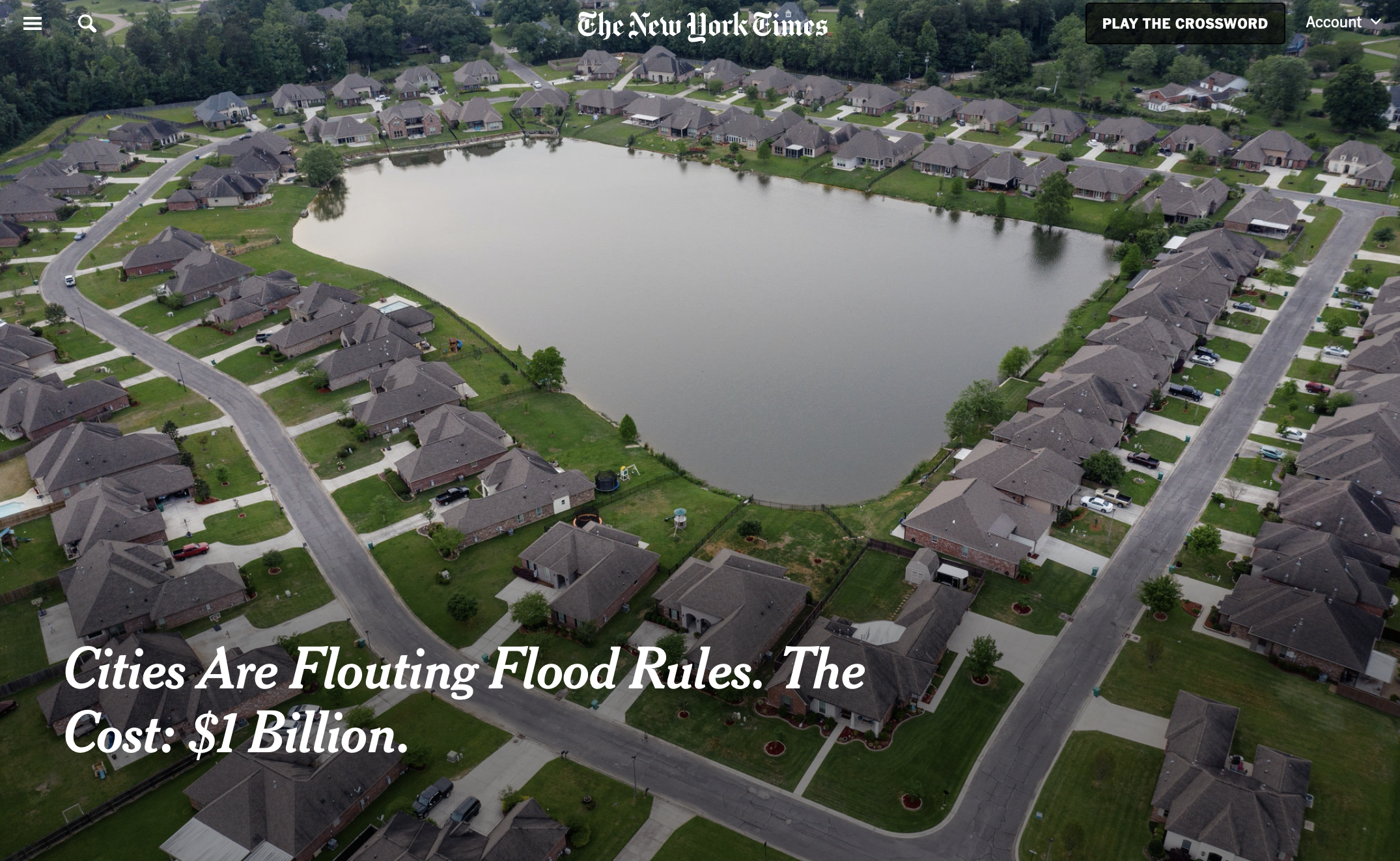 Source: New York Times: Cities are Flouting Flood Rules. The Cot: $1 Billion
Tax-subsidized insurance is paying for buildings built illegally in flood zones.
It's a simple rule, designed to protect both homeowners and taxpayers: If you want publicly subsidized flood insurance, you can't build a home that's likely to flood.

But local governments around the country, which are responsible for enforcing the rule, have flouted the requirements, accounting for as many as a quarter-million insurance policies in violation, according to data provided to The New York Times by the Federal Emergency Management Agency, which runs the flood insurance program. Those structures accounted for more than $1 billion in flood claims during the past decade, the data show.

That toll is likely to increase as climate change makes flooding more frequent and intense.

Local governments are responsible for enforcing the requirements, but almost none have been penalized for failing to do so. "There's no negative consequences for violating the rules," said Rob Moore, a senior policy analyst with the Natural Resources Defense Council.