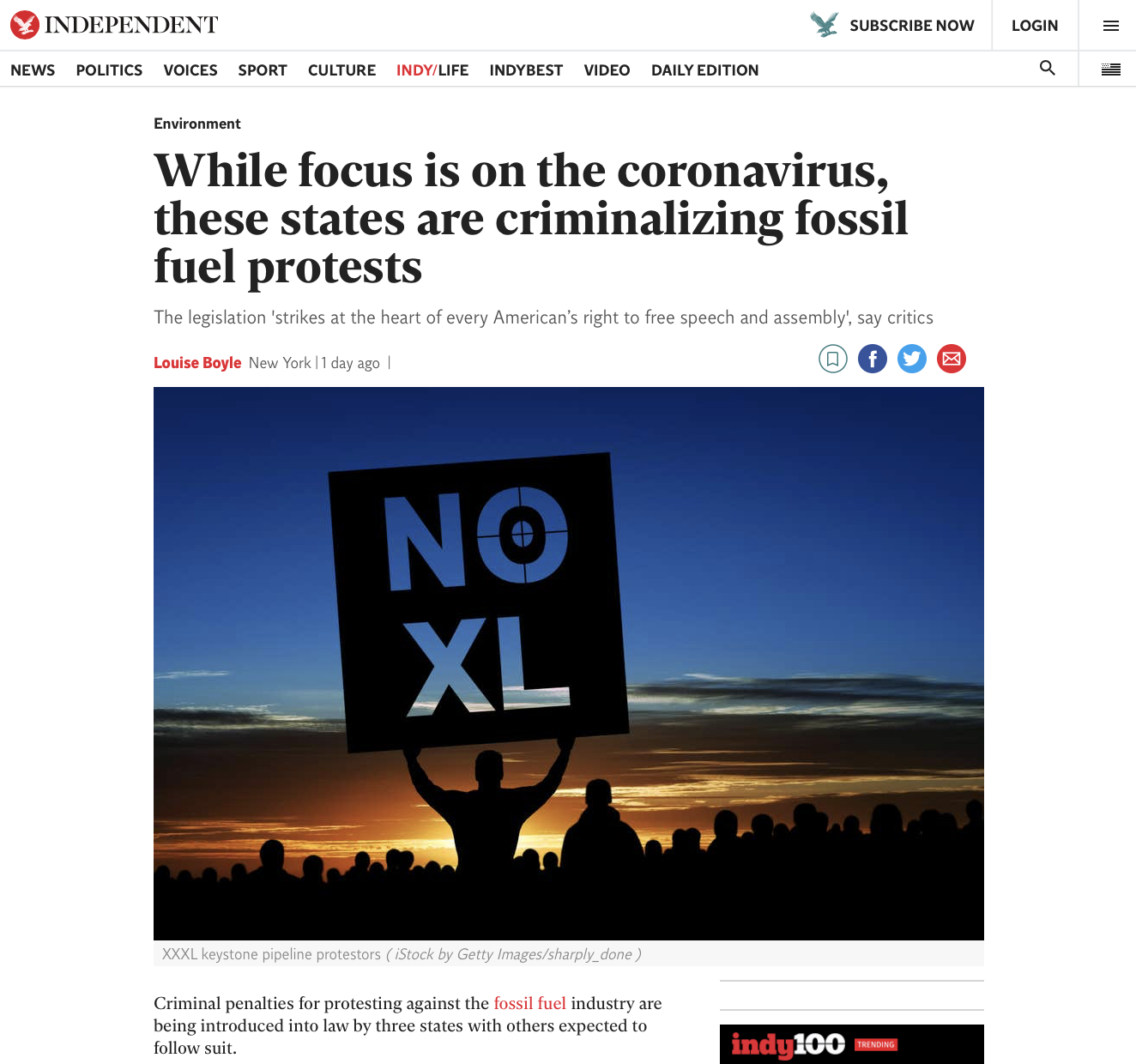 Source: Independent (UK): While focus is on the coronavirus, these states are criminalizing fossil fuel protests
Ohio has a similar law that is still in committee: Energy News Network: Ohio anti-protest bill could criminalize support for pipeline demonstrations
These laws have been in the pipeline (so to speak) since before the pandemic, to be fair. They are coordinated by the delightful American Legislative Exchange Council or ALEC (find out who funds this group) and copied from their model Critical Infrastructure Protection Act. 
Criminal penalties for protesting against the fossil fuel industry are being introduced into law by three states with others expected to follow suit.

As the nation focuses on the raging coronavirus pandemic, governors in Kentucky, South Dakota and West Virginia signed laws last month deeming oil and gas pipelines and facilities "critical" or "key" infrastructure and enacting strong penalties for protests.

Mitch Jones, policy director, Food & Water Action told The Independent: "Under the fog of a global health crisis, states are aggressively pursuing legislation that would strike at the heart of every American's right to free speech and assembly.
#OWUENVS