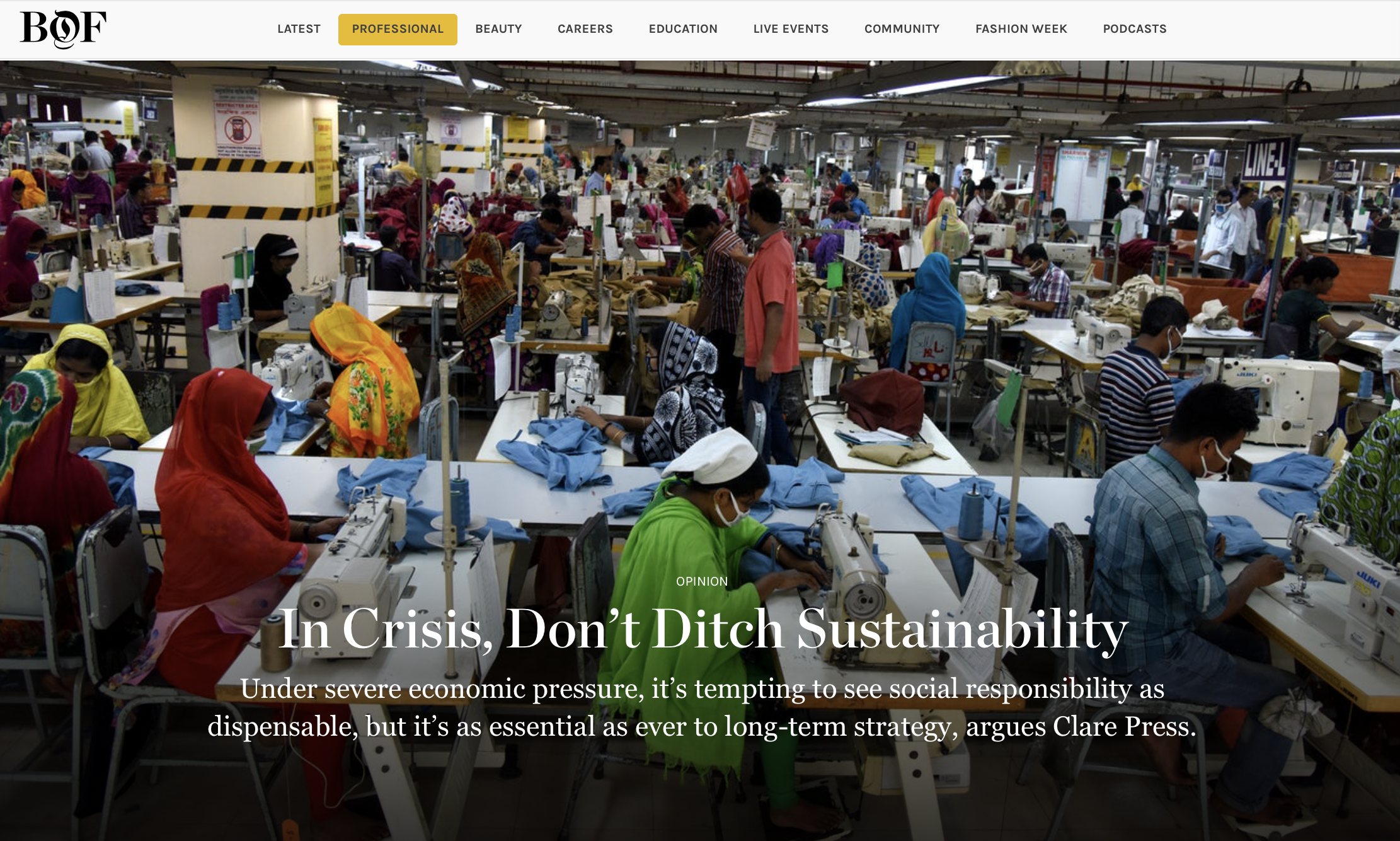 Source: The Business of Fashion: In Crisis, Don't Ditch Sustainability
Under severe economic pressure, it's tempting to see social responsibility as dispensable, but it's as essential as ever to long-term strategy.

In tough times, sustainability can easily be sidelined. After all, it's a luxury, right? A nice-to-have when you aren't busy navigating shuttered stores, a crash in consumer demand and supply chain disruption? Wrong. Something I keep hearing: sustainable businesses that uphold their responsibilities to employees, suppliers, society and the planet will not only survive this but be better positioned to win when the coronavirus crisis eventually ends.

From environmental pollution to the exploitation of factory workers, fashion is one of the most destructive industries in the world and tolerance for these failures is wearing thin. Last month, a mountain of textile waste turned up on the cover of National Geographic. Governments are increasingly turning their attention to the topic, even if legislation has been slow coming. And on the flip side, a new generation of consumers is increasingly attracted to brands with firm values and a clear social mission. Same with employees. These are long-term trends that will endure coronavirus and its economic impact. And companies which keep them in focus will emerge from this crisis in a far stronger position.
#OWUENVS