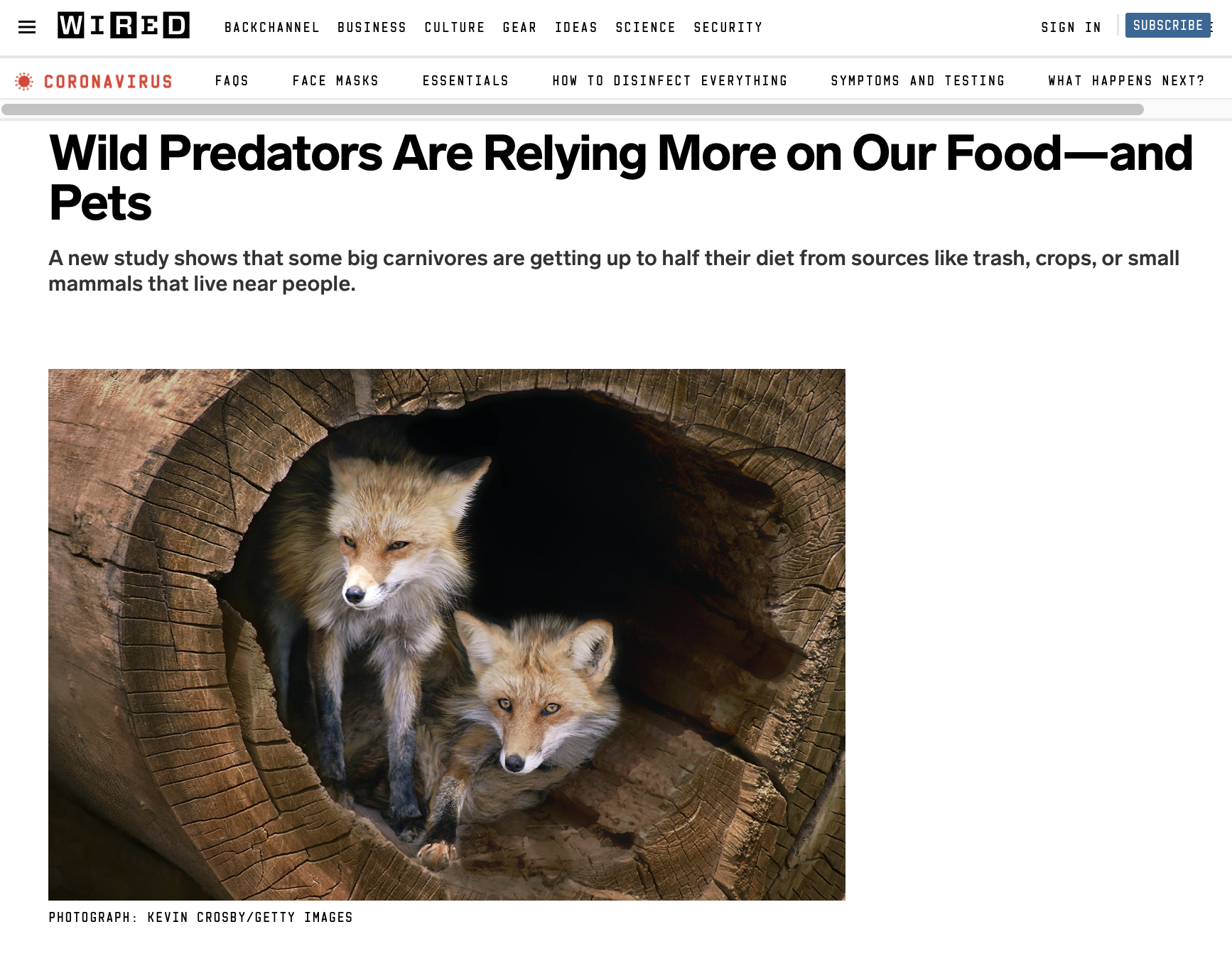 SOME OF NORTH America's big predators—wolves, mountain lions, bobcats, and the like— are now getting nearly half their food from people. It's a big shift away from eating foods found in nature and could put them in conflict with one another, or lead to more human-carnivore encounters on running trails or suburban backyards.

The complete list of these carnivores studied in the report includes foxes, coyotes, fishers, and martens.

How did they know this? The team used chemical isotopes of carbon taken from the animals' fur and bone samples to distinguish between human-grown and naturally occurring foods. "Human foods look like corn, because we give corn to everything," Manlick says. Corn syrup can be found in many processed foods, while corn grain is fed to beef, chicken, and pork that humans eat. But corn looks very different than natural foods when analyzed in the lab.
Source: Wired