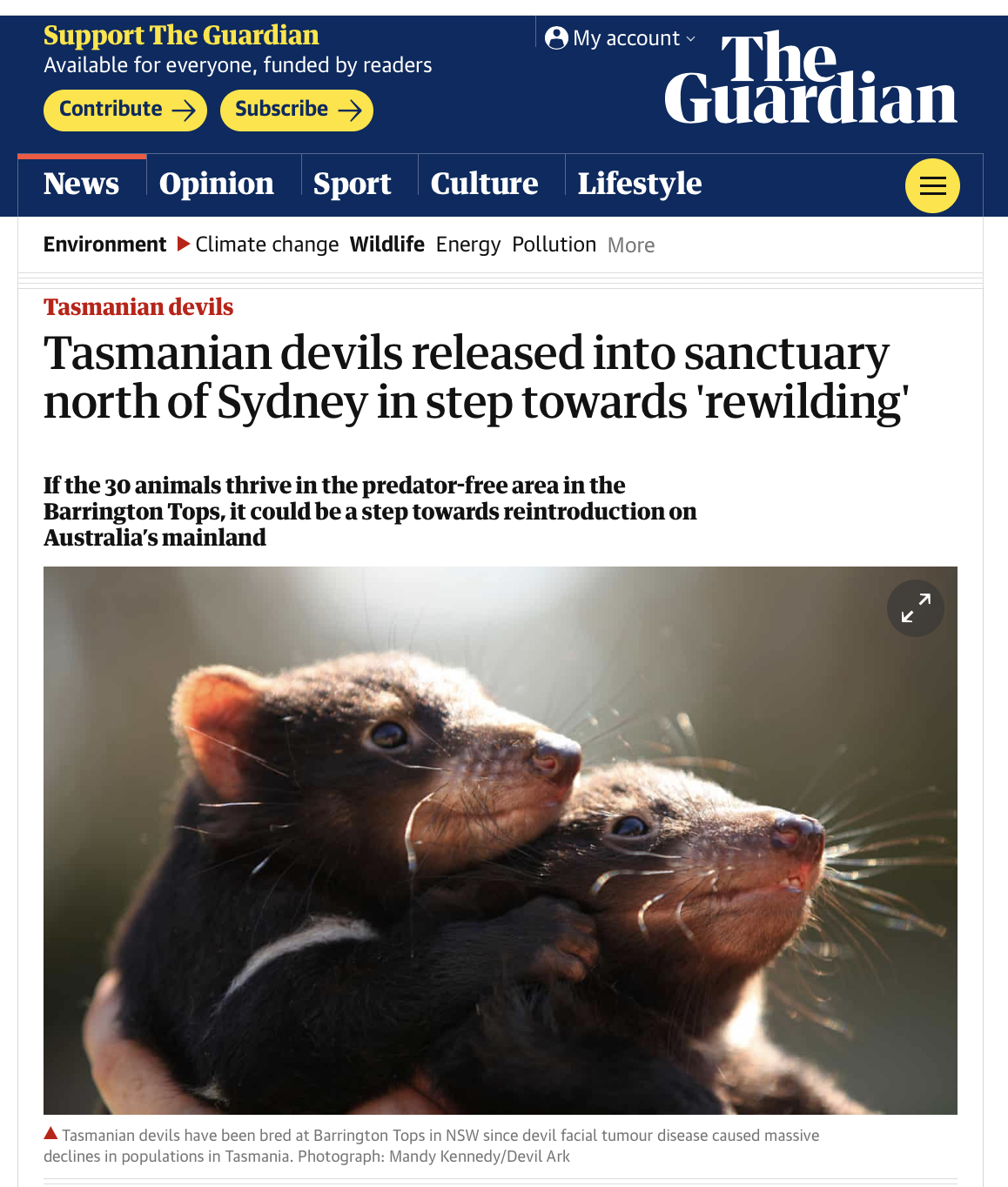 Conservationists working with disease-free Tasmanian devils have taken the next step in what they hope will be a "rewilding" project that could eventually see the species reintroduced to the Australian mainland.

About 30 devils, free of devil facial tumour disease, have been released into a 500ha, predator-free sanctuary in the Barrington Tops national park, north of Sydney.

Aussie Ark will use tracking devices and camera traps to monitor how the animals fare in their new environment and consider whether the release of devils into a wild environment could help conservation.

If the devils breed and thrive in the sanctuary, another group of animals will be released into a second predator-free area in a year's time.