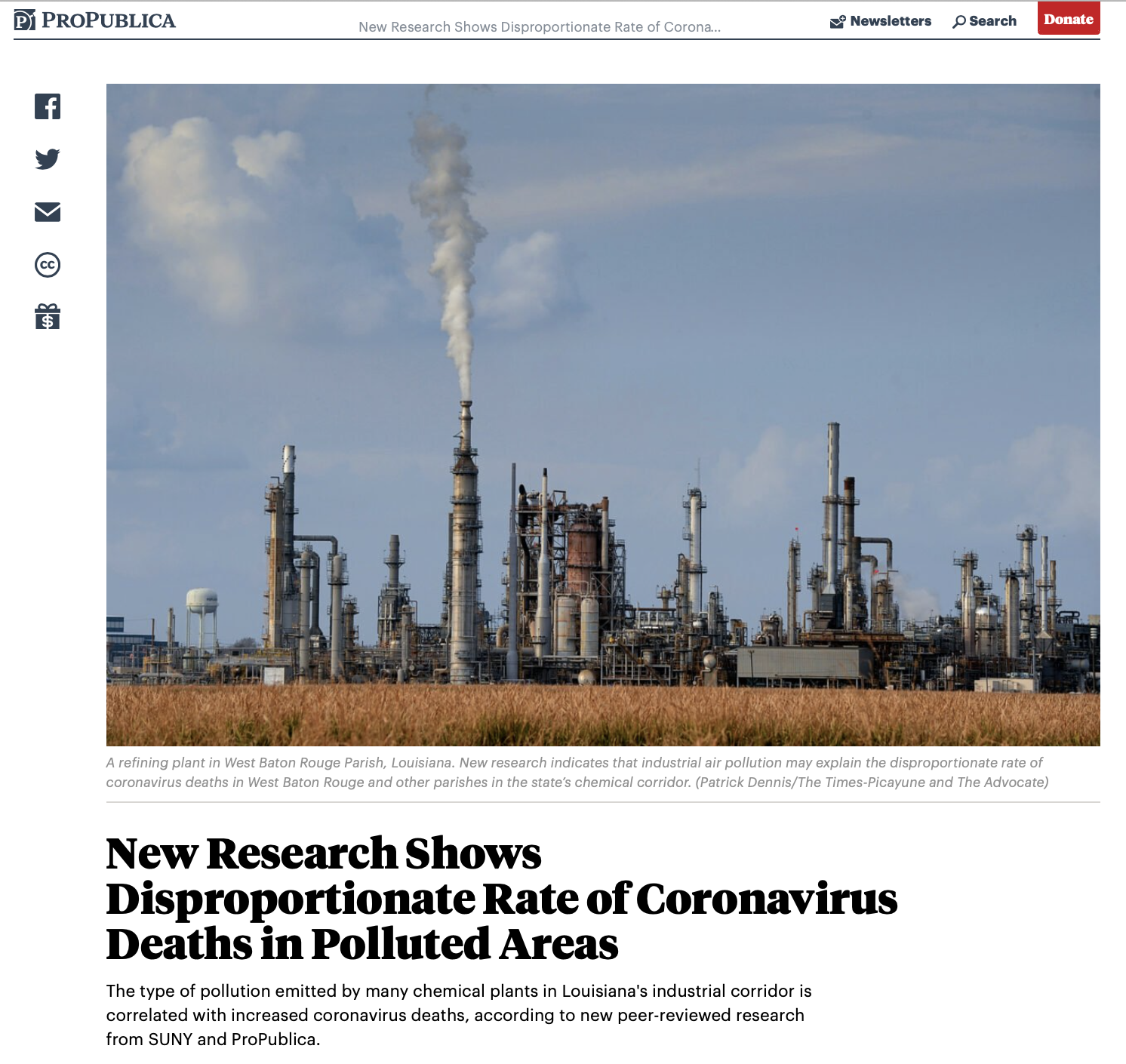 COVID-19 can be made more serious — and, in some cases, more deadly — by a specific type of industrial emission called hazardous air pollutants, or HAPs, according to new peer-reviewed research by ProPublica and researchers at the State University of New York College of Environmental Science and Forestry. The study, published Friday in the journal Environmental Research Letters, found this association in both rural counties in Louisiana and highly populated communities in New York.

The analysis examined air pollution and coronavirus deaths in the roughly 3,100 U.S. counties and found a close correlation between levels of hazardous pollutants and the per-capita death rate from COVID-19.

The U.S. Environmental Protection Agency defines HAPs as chemicals known or suspected to cause cancer and other serious health problems. Under the Clean Air Act, industrial facilities emitting these pollutants are subject to regulations.

Hazardous air pollution may help explain the disproportionate number of COVID-19 deaths in communities like West Baton Rouge Parish, home to Port Allen. With 39 deaths as of Sept. 7, the parish's per-capita death rate from COVID-19 ranked it among the top 3% of all U.S. counties with at least 30 deaths. Several of its neighbors in Louisiana's industrial corridor also rank near the top of the list.
Source: ProPublica