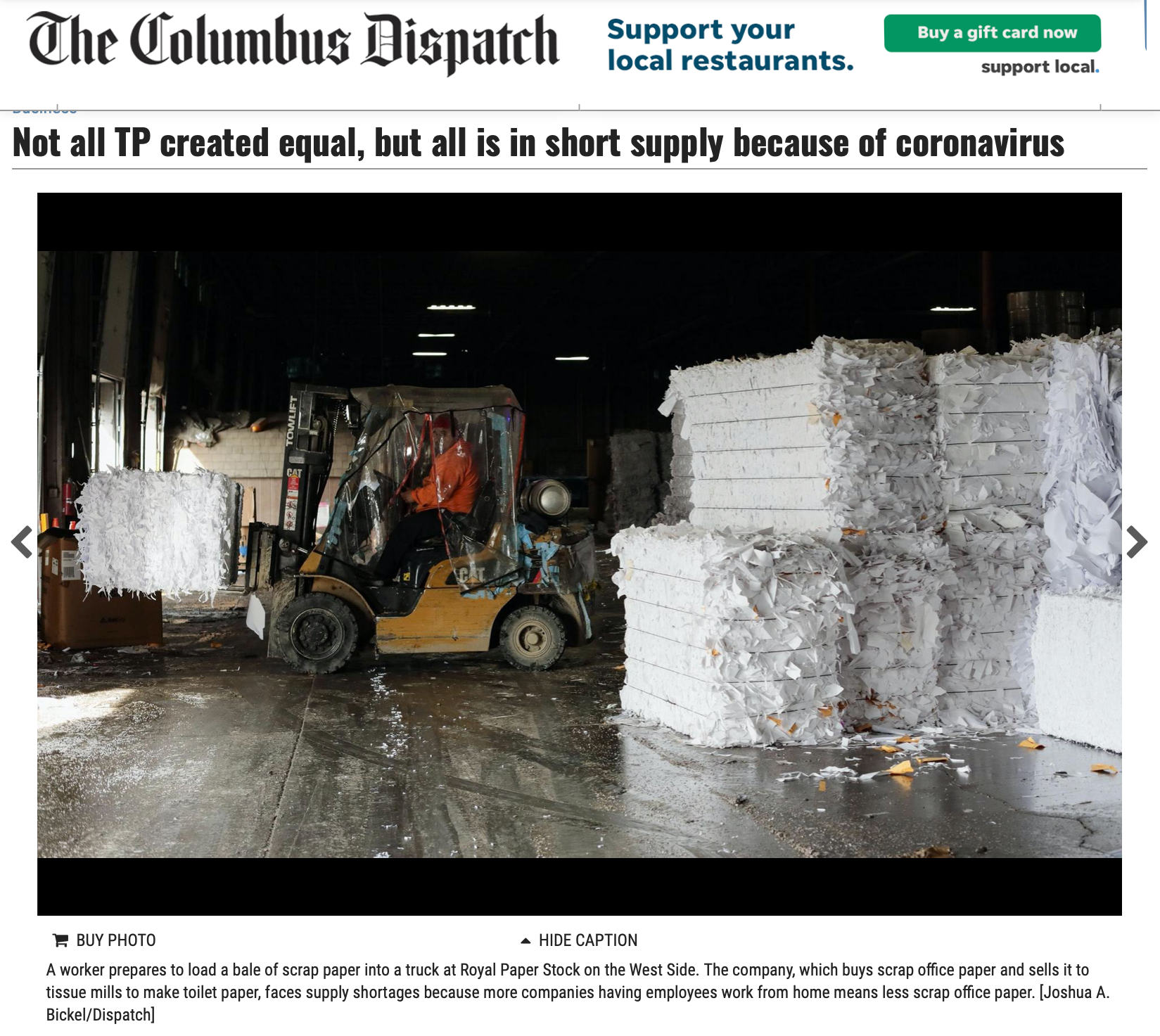 …this is the special TP you find in offices, stores, and on campus. Missing it, now that you are home?
With more employees working from home, the supply of scrap office paper could soon dry up. The problem? It's used to make commercial-grade toilet paper, and less supply means less TP.

With hordes of shoppers snatching up toilet paper at retailers across the country, tissue mills continue to run nonstop to produce more.

One link in that supply chain is Royal Paper Stock, a Columbus company that buys recycled material, such as scrap office paper, in bulk and sells it to tissue mills to make toilet paper and paper towels for commercial users such as hospitals.

This isn't the quilted, lush paper that people buy for their homes; that is made from tree pulp. The thinner, utilitarian paper that most businesses and government agencies use is made from recycled paper, which Royal Paper provides.
Source: Not all TP created equal, but all is in short supply because of coronavirus (Columbus Dispatch)
#OWUENVS