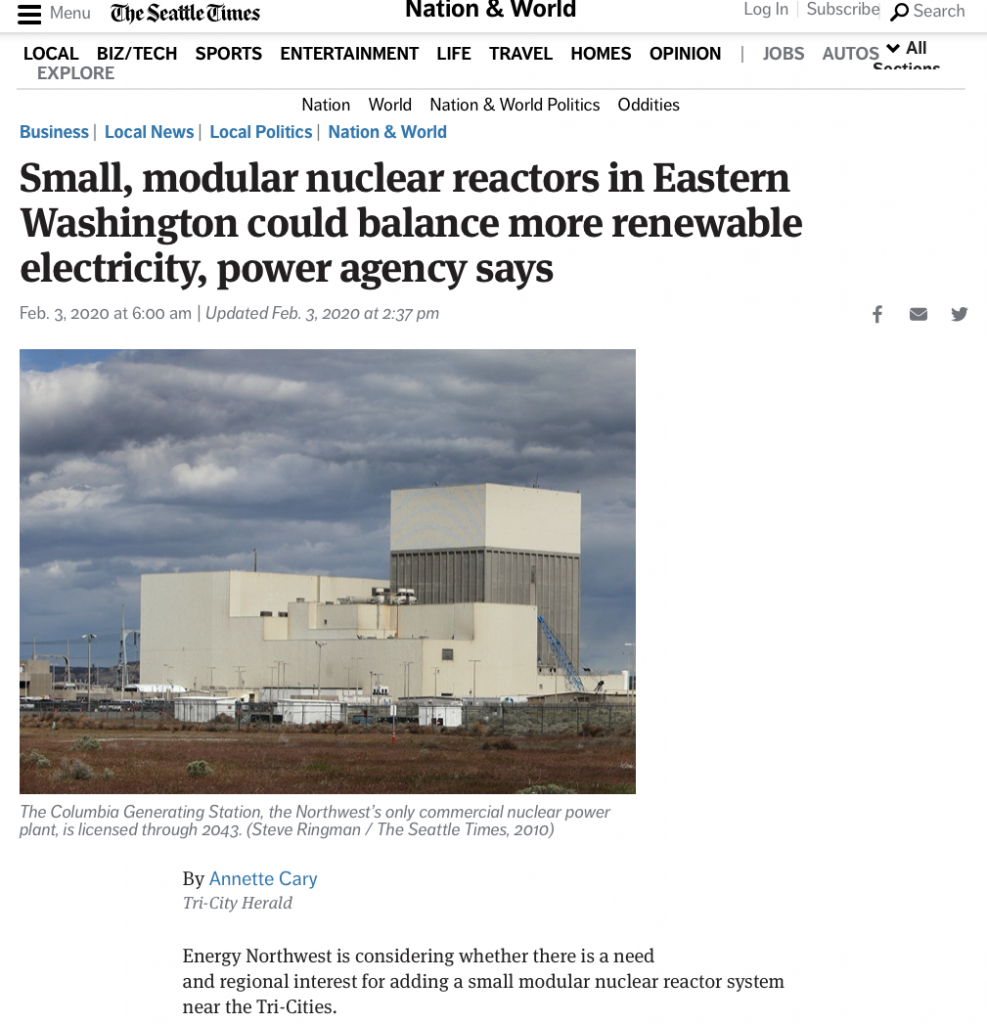 Energy Northwest is considering whether there is a need and regional interest for adding a small modular nuclear reactor system near the Tri-Cities.

Energy Northwest already operates the only commercial nuclear power reactor in the Northwest, Columbia Generating Station near Richland, in addition to small solar and hydroelectric projects and a wind farm.

The public agency currently generates the electricity for more than 1.5 million customers in Washington state.

Now it plans to spend up to $2 million to look at the feasibility of small modular reactors that might be added near its existing reactor.

The study will look at the electricity that will be needed in the Northwest in coming decades and where it will come from.

"We want to make sure that the utilities agree there is a need for this [and] that the politicians and the public believe this is something they want, because they care enough about the climate and carbon that they want this as a solution," said Greg Cullen, Energy Northwest's general manager of energy services and development.
Source: Small, modular nuclear reactors in Eastern Washington could balance more renewable electricity, power agency says