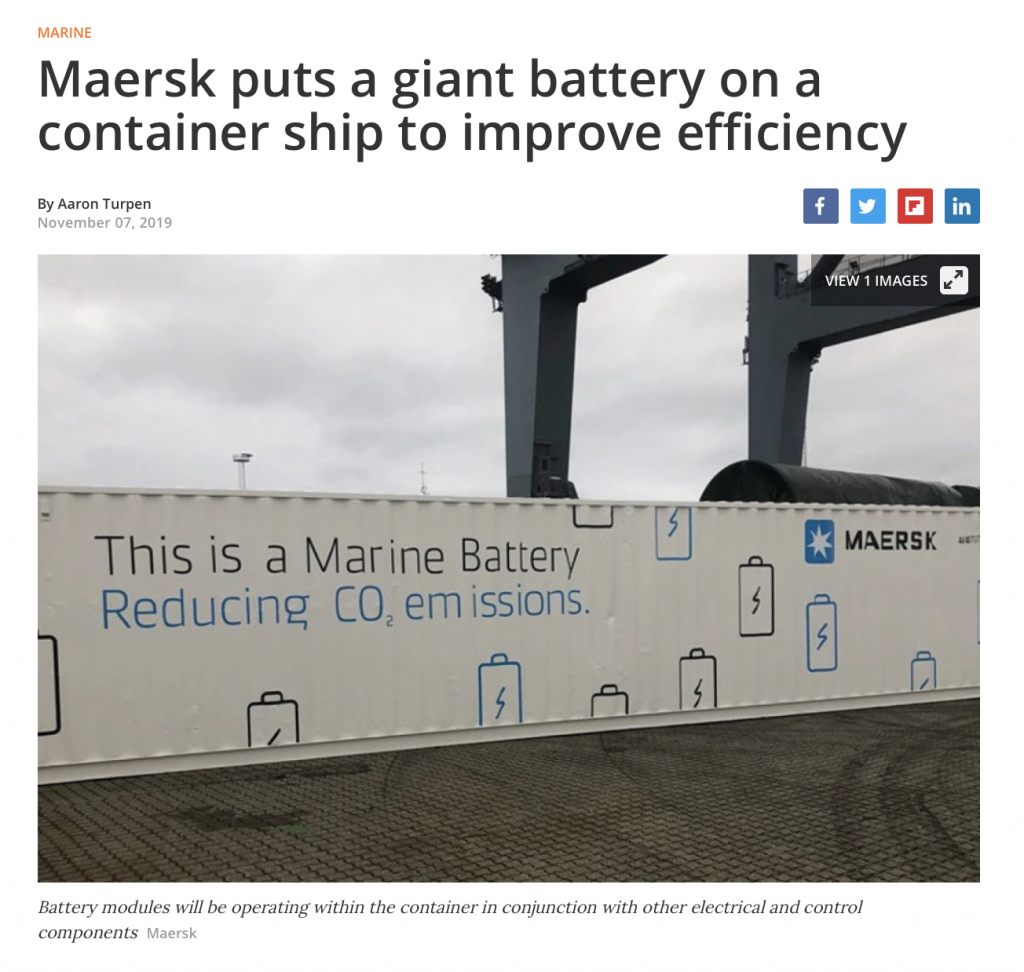 This battery would charge the average US home for about 3 weeks:
According to the US Energy Information Administration, the average annual electricity consumption for a U.S. residential utility customer was 10,766 kilowatt-hours (kWh) in 2016. This is an average of 897kWh per month, around 30kWh per day, or 1,250 watts. (source)
Maersk has teamed with Trident Maritime Systems to create a 600 kWh container battery that can be placed on a container-hauling ship to provide power. The battery is now en route to be installed on the Maersk Cape Town container vessel.

The Cape Town, built in 2011, is flagged from Singapore and carries cargo between West Africa and East Asia. The battery will be installed on the ship in December 2019 and its first voyage with the new technology will happen early in 2020. The battery module was designed to take the place of a cargo container on the ship and can be charged in port, will take charge from the ship's generator, and from the Cape Town's waste heat recovery system. The lattermost system is in place on most Maersk ships and recharges the ship's batteries by using the heat created by engine exhaust to create electrical power.
More: Maersk puts a giant battery on a container ship to improve efficiency