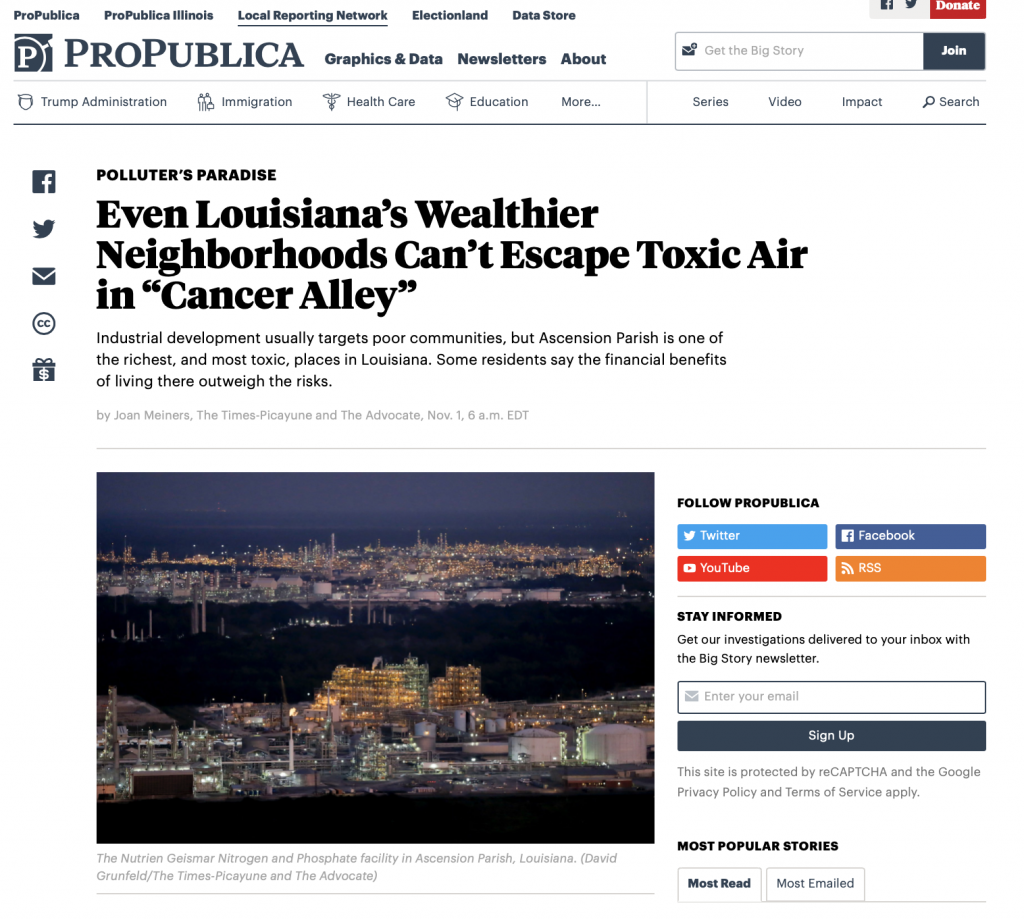 Industrial development usually targets poor communities, but Ascension Parish is one of the richest, and most toxic, places in Louisiana. Some residents say the financial benefits of living there outweigh the risks.

After World War II, "you started to see the aggressive push of industry into rural, predominantly black, plantation lands," said Craig Colten, a Louisiana State University history professor who has written books about the state's industrial development.

But Louisiana's love affair with oil and gas, while disproportionately affecting black communities, has hardly spared white communities.

Ascension Parish is perhaps the clearest example of this phenomenon.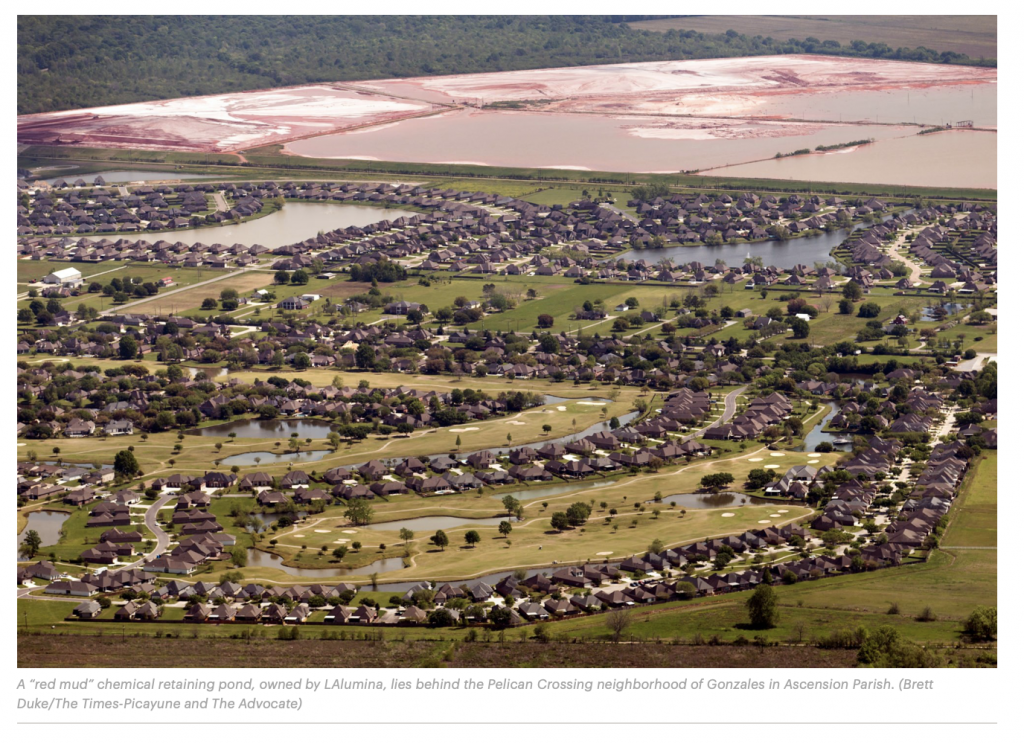 More: Even Louisiana's Wealthier Neighborhoods Can't Escape Toxic Air in "Cancer Alley"