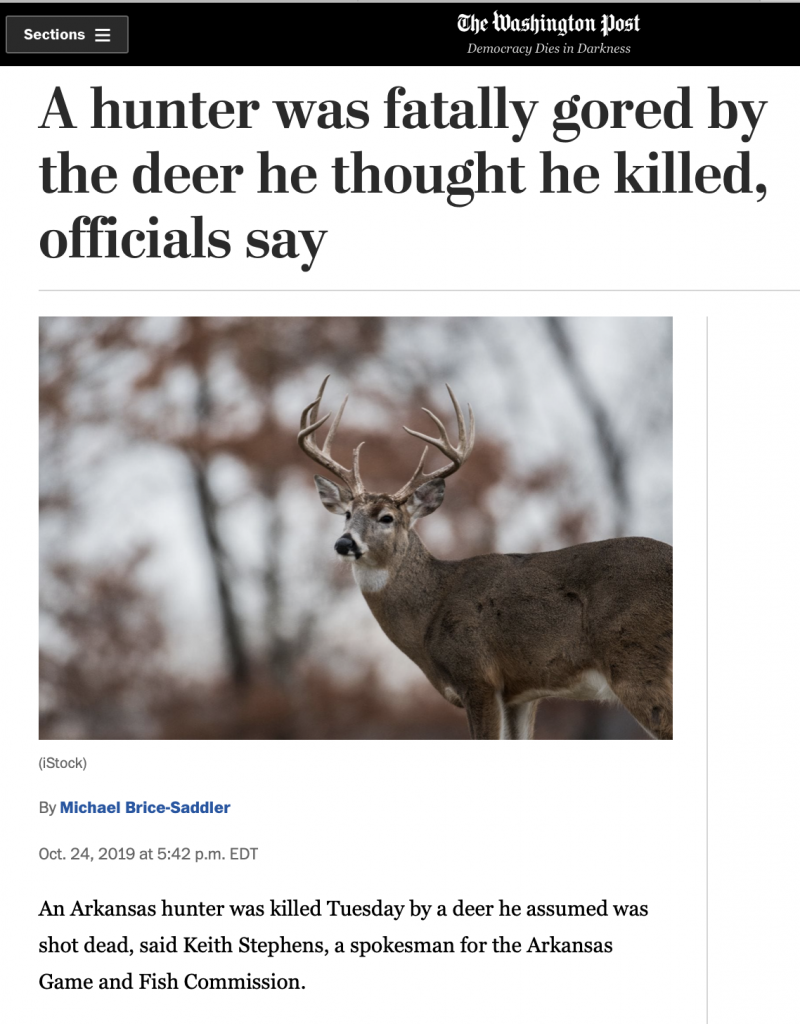 So… did you think "that's fair!" or something else?
An Arkansas hunter was killed Tuesday by a deer he assumed was shot dead, said Keith Stephens, a spokesman for the Arkansas Game and Fish Commission.

Thomas Alexander, 66, was an experienced hunter who had lived in the Yellville, Ark., area for several years, Stephens said. He was hunting Tuesday in the nearby Ozark Mountains using a primitive firearm known as a muzzleloader, according to Stephens, and called a family member at 6:30 p.m. to tell them he had successfully shot a buck.

But the timeline of events becomes less clear after that.

Stephens isn't sure if Alexander, a licensed hunter, immediately left his deer stand or waited before approaching the buck. Muzzleloader season runs from Oct. 19-27, Stephens said — but regardless of the firearm, the commission recommends waiting at least 30 minutes to ensure a shot deer is actually dead.
More: A hunter was fatally gored by the deer he thought he killed, officials say