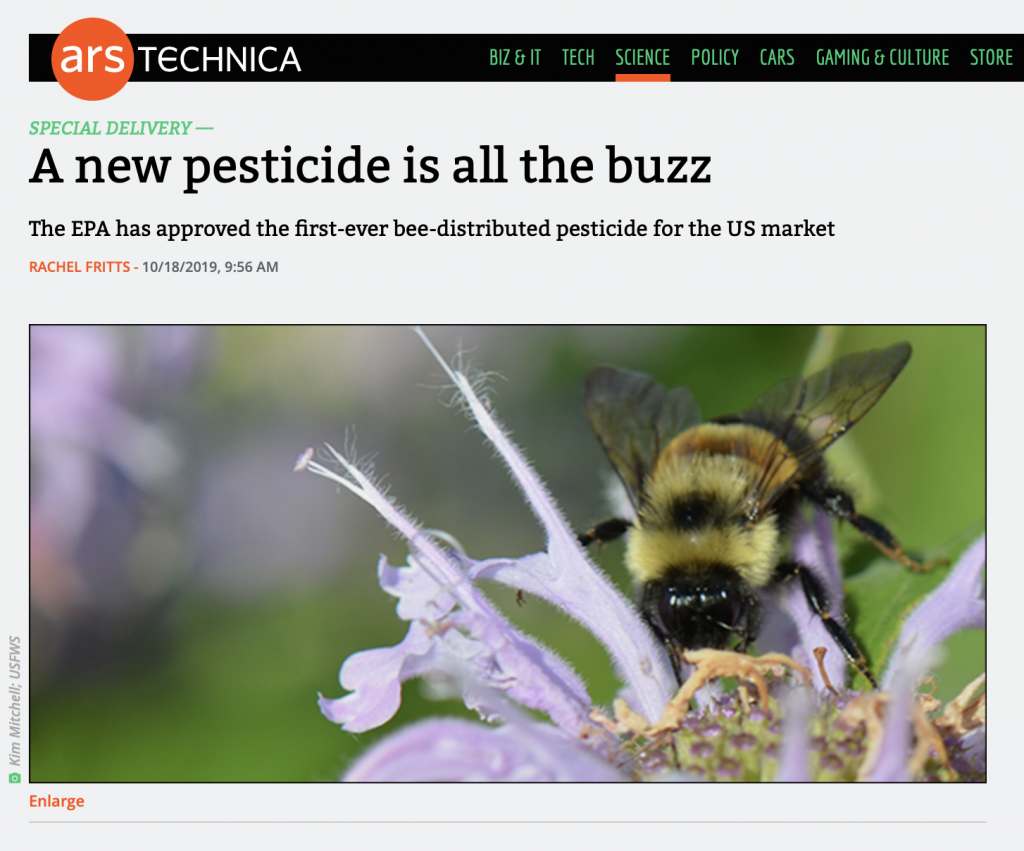 On August 28, the EPA approved the first-ever bee-distributed organic pesticide for the US market—a fungus-fighting powder called Vectorite that contains the spores of a naturally occurring fungus called Clonostachys rosea (CR-7). CR-7 is completely harmless to its host plant and acts as a hostile competitor to other, less innocuous fungi. It has been approved for commercial growers of flowering crops like blueberries, strawberries, almonds, and tomatoes.

The beauty of Vectorite is that it mimics a "locally appropriate natural system," said Vicki Wojcik, director of Pollinator Partnership Canada. "It's an interesting twist… where care for the health of the pollinator is actually vital because it is your actual vector."
Thus… bee vectoring.
More: A new pesticide is all the buzz: The EPA has approved the first-ever bee-distributed pesticide for the US market