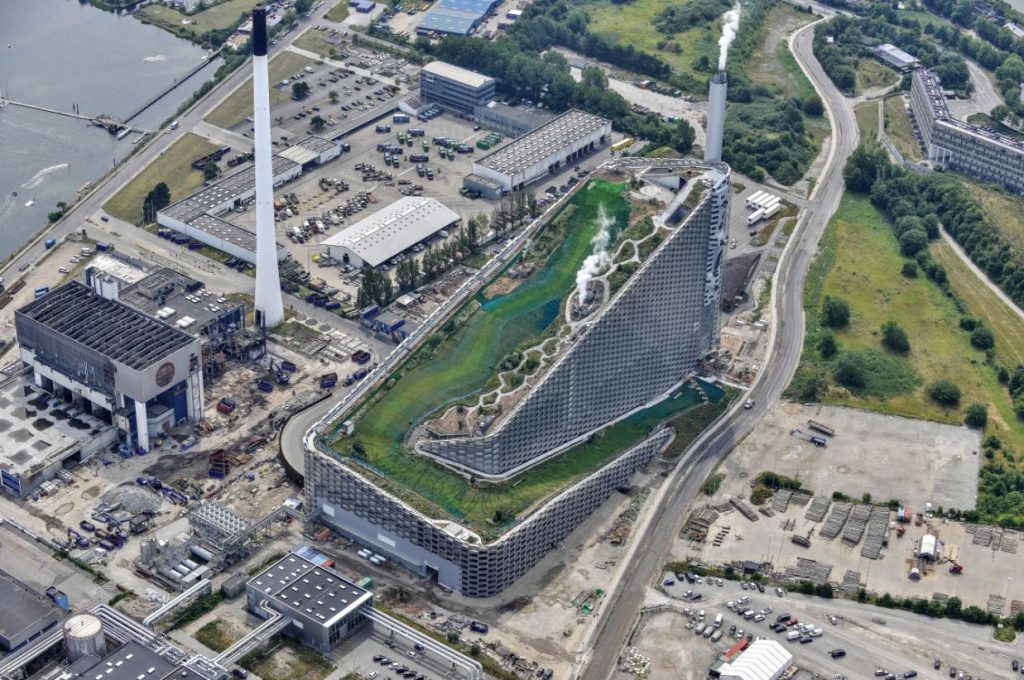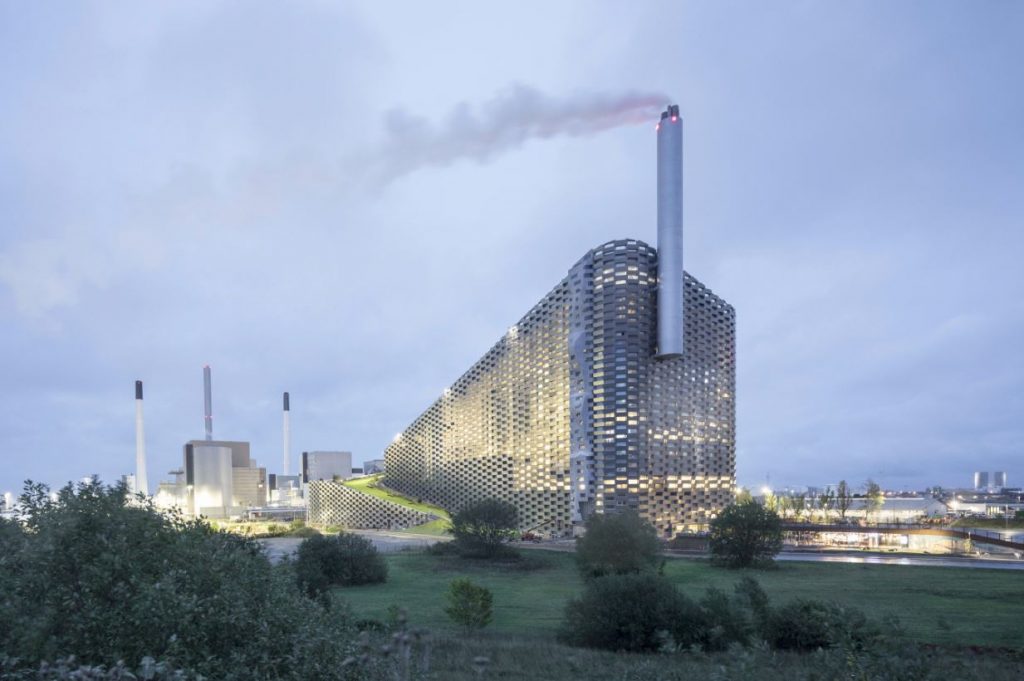 …In Copenhagen, there's a new power plant "embodying the notion of hedonistic sustainability."

Known both as Amager Bakke and Copenhill, the site is a waste to energy plant designed to convert enough tons of waste to provide clean energy for 150,000 homes. The giant chimney was intended to blow giant smoke rings, but that plan was abandoned.

…The exterior features enough facilities to host the X-Games, including a ski slope, freestyle park, climbing wall, and running trail.
Source: Power plant looks like it's holding a giant cigarette (and features its own year-round ski slope)
More information: Bjarke Ingels On The Future Of Architecture