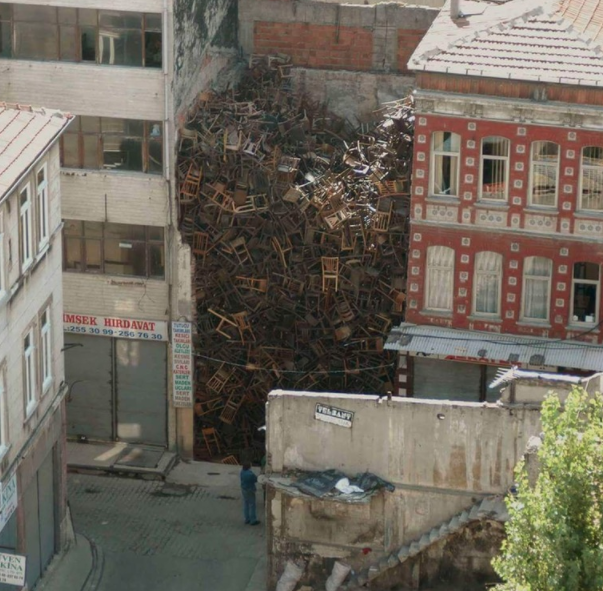 Geography 499: Sustainability Practicum Spring 2017
Introductions
The situation:
I'm not a sustainability expert, nor is anyone on campus or in this class, but we can make progress using our collective skills and knowledge.
I need your help to make this happen: this is a collaboration. You need to play an active role.
Sustainability in the real world is put into practice under circumstances like those here at OWU. Not ideal but workable. Experiences in this course will help you – whether in graduate school, in a job or in life in general. It's about figuring out stuff and making things happen.
Work in this class is also tied to changes and developments in the Environmental Studies program
A few more confessions:
I am extremely prepared and very much (planned) unprepared for this course!
Let's look at the course as a cool project you are getting credit for
Review Syllabus (Syllabus…): Efforts for us this semester
---
For Next Meeting: do and write a bit of stuff
1) Review the following sustainability plans as well as the Resources page at this blog.
1 page: Comments on various Sustainability Plans (including ours). How do we move forward in getting the OWU Plan approved this semester? Present to OWU Faculty Committees (Executive), Present to Faculty Meeting, Present to students…
2) Review and reflect on the ideas and potential goals for the course (syllabus) and think about how we should structure our work this semester (given the time we have, goals, etc.)
1 page: Construct, a rough schedule for the semester Suggest a general plan for the course that leads to our desired outcomes: In other words, how would you organize this class and the projects if you were in charge given time and resources? Projects can be divided up and assigned to different groups. Add relevant information (Green Week, Earth Day, etc.) that may shape what we do and when.
Spring Semester 2017
Week 1: January 20
Week 2: January 23/27
Week 3: January 30 / February 3
Week 4: February 6/10
Week 5: February 13/17
Week 6: February 20/24
Week 7: February 27 / March 3
Week 8: March 6/10
Week 9: March 13/17: Spring Break
Week 10: March 20/24
Week 11: March 27/31
Week 12: April 3/7
Week 13: April 10/14
Week 14: April 17/21
Week 15: April 24/28
Week 16: May 1
Week 17: Finals
3) 1/2 Page: Jot down what you believe to be your personal strengths and weaknesses in the context of a course like this and our projects and goals for the semester.
Finally:
Please email me a copy of your ideas before our next meeting (Sunday night!)
Please feel free to talk to me about any of this
Don't freak out