We at The Sturges Script couldn't be prouder of this year's Seniors of Sturges, and want to extend our warmest congratulations on their academic accomplishments and future plans! To all our seniors, we wish you the best, and you will be missed!
Cooper Comstock: My time spent at Ohio Wesleyan were the better part of my college experience. I spent my years at the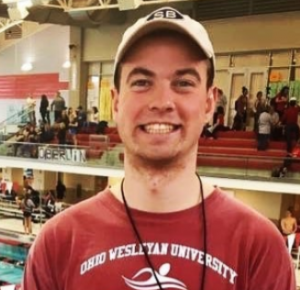 University of Cincinnati, where I wasn't sure whether I wanted to study Engineering, Finance, or English. After a myriad of troubles from different areas of my life, I decided to transfer to Ohio Wesleyan, where I immediately began pursuing an English major. I have learned more about myself through these courses than I have anywhere else, and the skills I have developed helped me to begin a (hopeful) career in the Marketing field. As a member of the swim team, I will miss the countless hours spent in Meek as well as in Sturges, and I'm eternally grateful for everything that each area of my involvement has given to me.

Nia Stanford: My name is Nia Stanford. I was born and raised in Columbus. I graduate from Ohio Wesleyan University (OWU) this Spring. I am a member of Alpha Kappa Alpha Sorority. In my sorority, I serve as the undergraduate cluster coordinator for the southern Ohio region. At OWU, I served as a student Justice on the Student Conduct Board and as a Senator on our student government council. I try to be very humble when it comes to awards because I want to be remembered for my actions, not the awards. As Dr. King said, "Say that I was a drum major for justice. Say that I was a drum major for peace. I was a drum major for righteousness. And all of the other shallow things will not matter" (King, "The Drum Major," 185–186). With that said, I received an academic medal from my sorority. I have two Mary McCloud Bethune academic awards from OWU. I am also a Leadership Fellow with OWU's Student Involvement Office. I want to become an entrepreneur, own an online fashion magazine, and have a career in politics.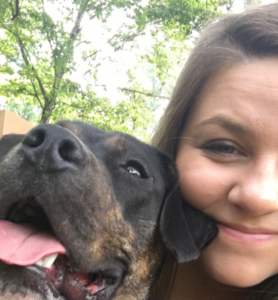 Rebecca Hope: Becca Hope, from Boston, Massachusetts, is an English major with a concentration in Literature. Postgrad, she will be working as an event planner at Tartan Fields Golf Club. The English department has shaped Becca into who she is today. Thank you to the amazing faculty for their continuous support and willingness to help students in all parts of life.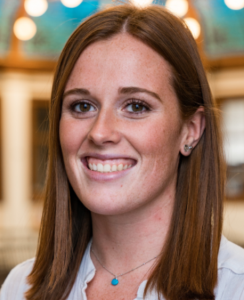 Sarah Buggy: Sarah Buggy, from Fairfield, CT, is an English major with the Literature concentration and a minor in Sociology. Sarah has been a member of Delta Delta Delta sorority since her freshman year and has loved the support, friendships, and fun that has been a result of her sisters. After graduation, Sarah plans to move back to Fairfield and continue looking for a job in the marketing and events fields!