The holidays are coming up– this is the perfect opportunity to expand your book collection and treat yourself to some new reads. Whether you are looking for an emotionally gripping book, captivating poetry, or a purely self-indulgent read, this list has the perfect story for you.
Fiction and Non-fiction Essays
The following recommendations are a collection of essays or feature elements of essay writing in their composition. Both novels, There There and How to Write an Autobiographical Novel, are incredibly thought-provoking and are both intellectual and entertaining.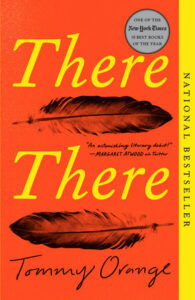 There There by Tommy Orange
Written to break Native stereotypes and highlight the experiences of Native Americans living in major cities, There There is a groundbreaking story that is perfect for decolonizing your reading list as Thanksgiving approaches. There There follows multiple characters from Native communities as they all prepare to attend the Big Oakland Powwow. Though fiction, the novel does feature a few essays that hammer home Orange's aim to discuss Native identity, history, and stereotypes. Featuring heartgripping prose and tackling a necessary conversation about Native stereotypes, There There is a great novel to add to your to-be-read list. (Fiction, essays, Own Voices, Native American identity)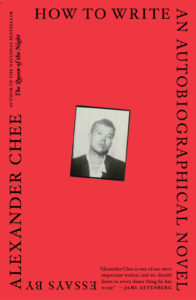 How to Write an Autobiographical Novel by Alexander Chee
Though the title reads as an educational opportunity for learning to write autobiographically, How to Write an Autobiographical Novel is a memoir of Chee's life written through a collection of essays. The story deals with topics ranging from his father's death to living through the AIDS crisis as a gay man to discussing his life as a Korean American, activist, and lover. The essays also discuss Chee's life as a writer, with sprinkles of creative advice here and there. The story as a whole is an amazing manifesto of the intersectionality of life. (Non-fiction, essays, Own Voices, LGBTQ+, race identity) 
Poetry
The following poetry collection viscerally exposes the flaws in humanity, drawing in readers of all races and ages in a way that forces thought about society as a whole.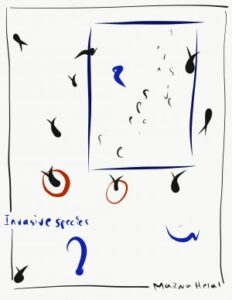 Invasive Species by Marwa Helal 
This modern poetry collection creates an invigorating reading experience that touches on politics and humanity— the immigration system in the U.S. and the cultural world of various ethnicities. This collection contains prose, verse, narration, and other genre-bending forms to explore Helal's life as an Arab-American woman navigating life in an ignorant society. Using visual layout, content, and creative language, Invasive Species tells a powerful story of the nature of humanity. 
For-Fun Fiction
While intellectually curious novels are important, it is also important to indulge in pure-entertainment novels. The following novel is one of my personal favorites, which I've reread multiple times, and is perfect for a self-indulgent read.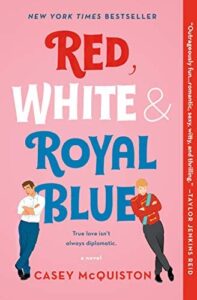 Red, White & Royal Blue by Casey McQuiston
Red, White & Royal Blue follows the first son of the United States and the crown prince of England through their ever-evolving relationship. The two start out as 'enemies,' but a disastrous situation at a Royal Wedding thrusts the two into a fake friendship that evolves into more. A touching college-age story revolving around love, Red, White & Royal Blue is the perfect heartwarming story that doesn't shy away from the pressures of coming out or of societal demands. The story features a diverse cast of characters anyone can relate to. This book is being turned into an Amazon movie, so now is the perfect time to catch up on the novel and prepare for the movie! (Fiction, LGBTQ+ romance, New Adult)