We at The Sturges Script couldn't be prouder of this year's Seniors of Sturges, and want to extend our warmest congratulations on their academic accomplishments and future plans! For this week's posts, we'll be featuring our seniors. Today, we'll be honoring some of our senior double majors and their diverse academic passions!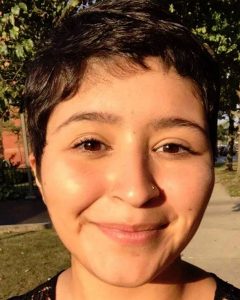 Kieran Tobias: I learned a great many things over the past few years, and perhaps one of the most important is that, in spite of all that inspires fear, we all keep moving forward. It seems to me that happiness is a series of moments, and we owe it to ourselves to find the next one, wherever that may be. I am grateful for my time at OWU and for all the people who made it so terrifyingly precious. I am hopeful for whatever comes next.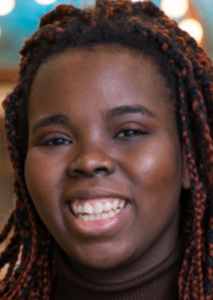 Katherine Romeo: Katherine Romeo is an English Literature, French, and Psychology triple major from Chicago, IL. After graduation she plans to move back to Chicago before going to graduate school. She didn't plan to be an English major (or a triple major) when she came to Ohio Wesleyan four years ago. However, her passion for the discipline as well as the insightful guidance she received from professors like Dr. Judylyn Ryan, Dr. Nancy Comorau, Dr. Mark Allison, and Dr. Karen Poremski lead her to follow her interests. Though she stumbled at times in her pursuit of her degree, it was her genuine interest in the coursework and respect for her professors that kept her on track.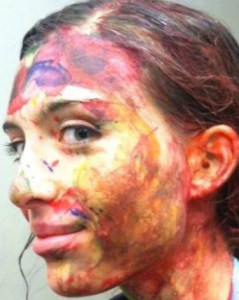 Kacie Iuvara: Never close yourself off from the unfamiliar. The last four years have opened my mind to new and exciting styles of storytelling, introduced me to artists and scholars throughout history, and constantly surprised me with revelations about myself as a person and a creator. If I had gone into these years with a closed mind, there would be so much I wouldn't know –– about my passions and about myself as a person. I never could have planned for this amount of growth, and it's been absolutely amazing! Keep on learning, kids.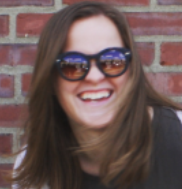 Catherine Boyle: Catharine Boyle is a senior from Niagara Falls, New York. She is a double major in English and Sociology/Anthropology. Within her four years at Ohio Wesleyan she has been a member of Kappa Kappa Gamma, the Panhellenic Council, the English and Sociology student boards, Order of Omega, and Alpha Kappa Delta. She has had three internships, one at People In Need, one in the OWU Writing Center, and one at the Columbus Zoo. She has also been a peer writing tutor, a lifeguard, and a facility manager at the Meek Aquatic Center. When she was a sophomore she won the Tom Courtice New Member Award for OWU's Greek community and she recently won the 2017 Sorority Member of the Year Award. She will be leaving home in May to live in Columbus, Ohio where she will be working as a Special Event Coordinator at the Columbus Zoo until she finds her next job or figures out what she wants to go to graduate school for. Catharine is incredibly grateful for being involved in two amazing academic departments and will miss her OWU family immensely after graduation.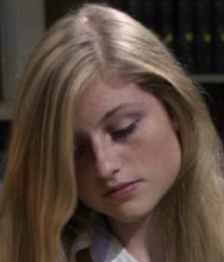 Alexia Minton: Alexia Juniper Minton is a triple major in English (Creative Writing concentration), Theatre, and Dance from Wilmington, OH. She plans on returning home and substitute teaching while freelance performing/choreographing for a year or two. Her long term goal is to apply for the Buzzfeed recent college graduates apprenticeship program or audition for Disney Parks after building up her resume. Alexia is very thankful for her time spent in the OWU English department and the knowledge she has gained through the experience.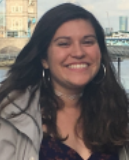 Adriana Rodriguez: Adriana Rodriguez is a senior from San Juan, Puerto Rico. Yes, the land of Despacito. Because of this, she loves to travel, go through airport security by herself, and learn about what Dr. Comorau has so wonderfully called "alternative narratives." During her time at Ohio Wesleyan, Adriana has had a wonderful time learning about herself and others through various kinds of literature classes, which have aided her personal growth in unimaginable ways. This extends to the theatre as well, her second major. Following graduation, she hopes to move to Chicago, IL and pursue a career in theatrical sound design. She would like to thank her parents, siblings and family for supporting her through the endeavor that has been undergrad at OWU, and Dr. Nancy Comorau for the insight, wisdom, and wake-up calls throughout the years. Thank you.