We are so proud of our Scholars of Sturges who received literary awards this year! Congratulations to all who won, and all who applied. This year's winners are…
Riley Sutliff
'19
and 
Anthony Padget-Gettys '20 
for
the
Marie Drennan Prize
. This prize is awarded for the best poem or group of poems by an anonymous donor in memory of Marie Drennan.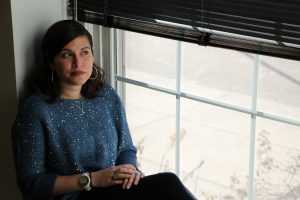 Kacie Iuvara '18, Nicole White '18, Sean Yang '18, Adriana Rodriguez '18, and Elizabeth Anderson '18 for the Class of 1870 Memorial Prizes. Fifty years after their graduation, the class of 1870 published their own alumni magazine, which they called The Golden Chain of Fifty Links. In it, they announced the creation of a yearly literary award of "not less than $50 to be awarded to a student member of the 'English Writer's Club' who, in the judgment of the English faculty, shall have produced the best original composition—story, essay, drama, etc.—in verse or prose."  Five awards are presented to students who submit the best original work in the categories of Fiction (Sean), Creative Non-fiction (Nicole), Poetry (Elizabeth), Academic/Scholarly (Kacie), and Playwriting/Screenwriting (Adriana).
Adrian Burr '19 
for
t
he Edward J. Wheeler Poetry Prize. 
Edward Jewett Wheeler graduated from Ohio Wesleyan University in 1879.  The Wheeler Poetry Prize honors a person who wrote a meritorious poem or group of poems.
Evelynn Wyatt '18 
and
Kacie Iuvara '18 
for
the Emma Sparks Memorial Prize. 
Emma Sparks graduated with the class of 1913.  She married William L. Sanders also from the class of 1913.  On May 2, 1966, William Sanders gave Ohio Wesleyan $1,000 for The Emma Sparks Memorial Fund. The income from this endowment was to be awarded for superior accomplishment in 19th Century English literature, based on a critical essay or research paper, with additional consideration of meritorious course work in the period.
Rebecca Porter '19 
for 
t
he Lucy Hall Gordon Memorial Poetry Prize.

This award is

 
awarded annually during the Spring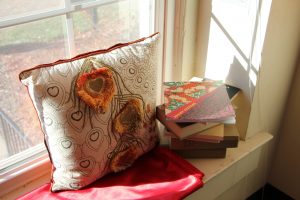 Semester to a full-time Ohio Wesleyan student, in his or her junior year, for a work of poetry judged to be the best submitted in competition for the Prize. 
Lucy was born on April 24, 1917, in the small town of Palmetto, Georgia located about 25 miles south of Atlanta.  As she often said, "Poetry drowned my sorrows and uplifted my spirits." 
For all who compete for this Prize, your works represent a shared joy with Lucy for the rhythm and rhyme of great poetry.
LeeAnn Celapino '18 
and
Evelynn Wyatt '18 
for
the Frederick L. Hunt Prize. 
Frederick L. Hunt graduated from Ohio Wesleyan University in 1894.  He received his Master's degree from the University of Chicago in 1896.
During the 1959-60 school year, an award was established from the estate of F. L. Hunt to recognize and promote student interest in English at Ohio Wesleyan. 
This award is given to the writer or writers who, in the judgment of the English Department of the University, have shown "the greatest proficiency and promise in creative writing."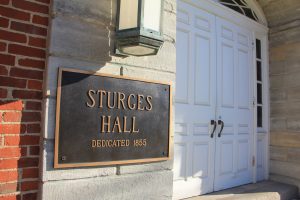 Hayley Glessner '19 
for 
t
he Ülle Lewes Prize for Non-Fiction Writing. 
This prize was established by Mr. William Wolff II to honor Dr. Lewes because she had had such a significant influence on the life of his son, Ken.
The Ülle Lewes Prize is awarded to the student who demonstrates the greatest proficiency and promise in non-fiction writing.
Yamiles Delgado '20 
for
t
he T'ai Ananda Merion '96 Memorial Scholarship Award. 

T'ai graduated from Ohio Wesleyan magna cum laude with a prize in English and Philosophy.  He was also co-captain of the swim team, and was co-founder 
and editor of the Satirical newspaper. 
The recipient of this award is chosen by faculty who specialize in the area of creative writing, playwriting, and screenwriting.
This award was established in 2000 and is awarded to juniors and seniors who demonstrate excellence in the fields of playwriting and screenwriting.  Recipients will be chosen at the end of the sophomore year and will hold the award for both their junior and senior year.
Congratulations to all, and best of luck in your future endeavors!