OWU Music Festival: February 17-18, 2023
PROGRAM: Host Concert (Friday) & Grand Finale Concert (Saturday)
2023 FINAL GET READY ANNOUNCEMENT!
2023 OWUMF Roster Announcement!
Event Description
The Ohio Wesleyan University Performing Arts Department is excited to announce the OWU Music Festival for band and choir students in grades 7-12. Music students and their directors are invited to rehearse and perform with distinguished conductors and applied music faculty for an enriching 2-day event of rehearsals, clinics, concerts, and more!
Seating auditions are only required for high school honor bands. Part assignments in middle school bands and both choirs will be determined by music teacher nomination. Music teachers may nominate up to 10 students per school and we guarantee all schools will have at least one student represented in the festival.
Conductors
Nancy Ditmer – High School Honor Band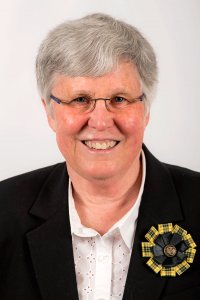 Nancy Ditmer is Professor Emerita at The College of Wooster in Wooster, Ohio, where for 35 years she served as Professor of Music and Coordinator of Music Education, retiring in August of 2019. Her duties at Wooster included teaching conducting and music education courses, conducting the symphonic band, and supervising student teachers. She also directed the Scot Marching Band for 27 years and served as Chair of the Department of Music from 2011-2014. Ms. Ditmer founded and for 21 years directed the Wooster Music Camp, a summer experience for middle and high school band and orchestra students. An active member of the Ohio Music Education Association, she served as Editor of TRIAD, the official publication of OMEA (1991-1993); President from 1996-98; Government Relations Chair (2004-06); State Advisor for the Ohio Collegiate Music Education Association (2000-2012); and Chair of the Memorial Scholarship Committee (2006-2016). She was the recipient of the 2006 OMEA Distinguished Service Award, the highest honor bestowed by the organization. Ms. Ditmer completed a two-year term (2002-04) as President of the 10-state North Central Division of the National Association for Music Education and in 2008 was designated a Lowell Mason Fellow by this organization. She served as President of NAfME (2012-2014), as Chair of the Council of Past National Presidents, and was a member of the Board for the Give a Note Foundation. In April of 2016, she was the recipient of the Alumni Achievement Award at her undergraduate alma mater, Capital University, in recognition for notable accomplishments in her profession as well as service to the University and contributions to humanity.
Ken Douglas – Middle School Honor Band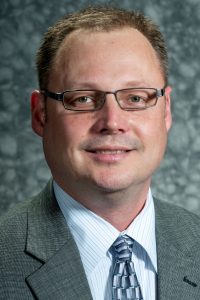 Kenneth A. Douglas serves as assistant professor of music education and director of the Saint Mary's College Wind Ensemble. Ken earned a PhD of Music Education at the University of North Carolina–Greensboro and a Master of Music Education from Michigan State University. He taught music for eight years in California public schools after receiving his Bachelor's degree in music education from California State University – Fresno. In addition to his duties at Saint Mary's, Ken is active as a researcher within the music education profession, and has presented original research both nationally and internationally. Ken is also active as a clinician, adjudicator, consultant, and performer.
Stacey Gibbs – High School Honor Choir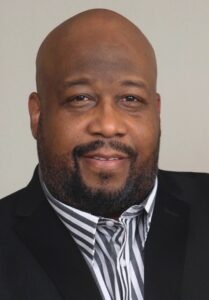 Stacey V. Gibbs is a prolific and highly sought after composer and arranger. Best known for arrangements of spirituals, he is highly acclaimed for his ability to infuse new energy into familiar works without sacrificing their authenticity or power. Maestro Gibbs' spirituals have been performed by the United States Air Force Sergeants, The St. Olaf Choir, the Stellenbosch Choir of Africa, the University of Southern California Chamber Singers, the Winston-Salem State University Singing Rams, Morehouse & the University of Michigan Glee Clubs, the Wartburg Choir, and many other college, university, high school, and professional ensembles both domestically and internationally. His music has been programmed at all state festivals, National Association of Music Educators (MENC) Festivals, the World Choir Games, and regional and national American Choral Directors Association (ACDA) Conventions. Several of his works also appear on J.W. Pepper's Editor's Choice lists, including Didn't It Rain: The Spirituals of Stacey V. Gibbs, recorded by the Sunday Night Singers of California, and his setting of Way Over in Beulah Lan' which was performed at the 57th Inaugural Service for President Barack Obama.
Recently, two of his settings were debuted at the World Choral Symposium in Barcelona and he was also honored by five debuts at the American Choral Directors Association National Conference in Minneapolis. Maestro Gibbs' made his conducting debut at Carnegie Hall in April, 2017 and debuted his new works Freedom, I'm So Glad and I Wish That I Knew How It Feels to Be Free. He will present another new work From Agony to Glory: the Spiritual in 2018. Mr. Gibbs serves as a clinician (nationally and internationally) for university, high school, professional, and church choral organizations. He attended Kentucky State University where he served as student conductor. The Stacey V. Gibbs Chorale debuted in July 2016. A management professional with 20 years experience, Mr. Gibbs holds membership in ACDA. He currently resides in Detroit, Michigan.
Thai Sribanditmongkol – Middle School Honor Choir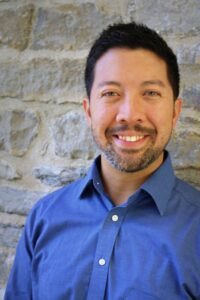 Thai Sribanditmongkol is the Vocal Music Director and Performing Arts Department Chair at Olentangy Berlin High School in Delaware, Ohio. Previously, "Mr. S" has served as vocal director at Olentangy Orange Middle School, New Albany Middle School, Heath City Schools, and with the Columbus Children's Choir.
He is a graduate of Otterbein University (BME) and The Ohio State University (MA). Additionally, Mr. S serves as Creative Events Chair on the OMEA Adjudicated Events Committee.
Note: due to exciting positive developments, our originally scheduled MS Honor Choir conductor, Annie Moosa, is unavailable for the 2023 OWU Music Festival.
Featured Experiences
Two amazing concerts in historic Gray Chapel:
Friday, February 17 at 7:00 PM. Host Concert by the OWU Symphonic Wind Ensemble and OWU Choral Arts Society
Saturday, February 18 beginning at 2 PM. Grand Finale Concert for all honor ensembles.
Festival highlights for all students:
Rehearsals with featured conductors
Host Concert featuring OWU's Symphonic Wind Ensemble and Choral Arts Society
Two meals catered by OWU's marketplace dining hall (Friday lunch and dinner)
Grand Finale Concert performance in Gray Chapel
Festival T-Shirt!
Full production concert video with live stream
$75 per student fee covers all festival activities with conductors and clinicians, full dining hall buffet lunch and dinner on Friday, and a commemorative t-shirt. Failure to pay by the due date may result in the loss of a student's spot in their ensemble.
Band Enrollment & Nomination Process
Membership in honor bands is highly selective based on music teacher nominations and balanced instrumentation needs. Teacher nominations should be ranked by ability and effort regardless of the student's instrument.
Middle School Bands do not use auditions and will have parts assigned based on music teacher recommendation only. High School Honor Band members will complete a brief 5-minute audition (in person) on the morning of Friday, February 17 at OWU to determine part assignments. High School Honor Band audition instructions and excerpts will be provided by December 16, 2022  based on select excerpts from the concert music.
Target size for all honor bands is a 90-member ensemble:
8 Flutes (includes Piccolo)
16 Clarinets (may include E-flat Clarinet)
4 Bass Clarinets (may include Contrabass Clarinet)
2 Oboes (may include English Horn)
4 Bassoons (may include ContraBassoon)
4 Alto Saxes (may include Soprano Sax)
2 Tenor Saxes
1 Bari Sax
12 Trumpets
8 Horns
10 Trombones
4 Euphoniums
6 Tubas
1 String Bass
8 Percussion
Choir Enrollment & Nomination Process
Membership in honor choirs is highly selective based on music teacher nominations and balanced voice part distribution.
High School Choir: If 10 total students are nominated, they need to represent an equal distribution of SATB voices with the 2 remaining voice parts from any voice part. If a teacher nominates 4 students then 1 SATB quartet should be represented.
Middle School Choir: If 10 total students are nominated, they need to represent an equal distribution of Soprano, Alto, and Baritone voices with the 2 remaining voice parts from any voice part.
Target size for all honor choirs is a 120-member ensemble.
Festival Schedule
Check-in Times are 8:00 AM – 8:30 AM for all ensembles and campus venues:
MS & HS Honor Choirs: Sanborn Hall (23 Elizabeth Street, Delaware, OH 43015)
MS Honor Band: Hamilton Williams Student Center
HS Honor Band: University Hall
Rehearsal times include multiple activities at the conductor's discretion to balance rehearsal goals with student endurance. In addition to rehearsing festival music, holding sectionals, or leading music games, HS ensembles will break every 90 minutes and MS ensembles will break every 60 minutes.
Friday, Feb. 17, rehearsals: 8:30 AM – 5:30 PM (includes lunch, sectionals, dinner, and host concert at 7 PM)
7:00 PM in Gray Chapel (UNIV): Host Concert performed by the OWU Symphonic Wind Ensemble and OWU Choral Arts Society.
Saturday, Feb. 18, rehearsals: 8 AM – 12:00 PM
2:00 PM in Gray Chapel (UNIV): MS & HS CHOIRS Grand Finale Concert
(please remain for the second half of our concert!)
3:15 PM in Gray Chapel (UNIV): MS & HS BANDS Grand Finale Concert
Concert Attire
Dress for the concert is whatever your school wears for concert performances. For some, this may be band uniforms, choir robes, concert black, or Sunday dress. If more than one person is attending the festival from your school, please make sure you confer with them about their attire so that there is uniformity from school to school.
Parent and Director Participation
If accepted, students are expected to practice festival music in advance and we request that music teachers help their students prepare parts for each ensemble. All parts will be available to participating students for practice by January 1, 2023. Part assignments will not be announced until the start of the festival after all auditions have been reviewed.
Except for seating auditions, family members and band directors are welcome to attend any festival activities throughout the day.
Student Supervision
Participants will be supervised by festival staff at all times during scheduled events. For lunch on Saturday, we ask that a parent, guardian, or director be on hand to coordinate dining arrangements with their student(s). If a teacher or family member is unable to be with their student on Saturday, OWU will arrange a supervised lunch for an additional fee.
Attendance Expectations
Students are required to attend all scheduled activities. Festival participants are selected based on their musicianship, effort, and positive attitude. Any unannounced no-shows would compromise the integrity of the festival and reflect poorly on you, your band, and your school.
Event Venues
Ohio Wesleyan University:
Driving Directions & Campus Map
Dining Options
A full OWU dining hall buffet lunch and dinner are provided on Friday, February 17. On Saturday, students will be dismissed for approximately 2 hours to get lunch with their directors or families prior to the grand finale concert at any of the delightful restaurants in Downtown Delaware just a 5 minute walk from campus.
If a family member or teacher is unavailable to escort a student to lunch on Saturday, they may sign up for their student to receive lunch from OWU for an additional charge.
Hotels
Out-of-town students, directors, and parent chaperones may arrange housing on their own in Delaware area hotels. Central Ohio residents typically commute. All housing arrangements are the responsibility of the student, parent, and/or music teacher.
Pacer Inn – (740) 362-0050
259 S Sandusky St, Delaware, OH 43015. Located about half a mile from the OWU campus.
Quality Inn & Suites – (740) 363-8869
1251 Columbus Pike, Delaware, OH 43015. Located about 2 miles from the OWU campus.
Baymont Inn – (740) 363-3510
1720 Columbus Pike, Delaware, OH 43015. Located about 2 miles from the OWU campus.
Click here for questions about how to participate, obtaining an excused absence letter for your school, practice parts, and more!
From 2022:
Concert attire and excused absence letters:
CLICK HERE 
Honor Ensemble Practice Parts (coming in December!)