7-8 Honor Band Conductors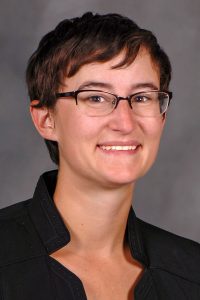 Mary Kate McNally
Director of Marching and Spirit Bands  – OWU
Mary Kate McNally has been the Director of Athletic Bands at Ohio Wesleyan University since the fall of 2017. Under her leadership, the university's marching band performed in the fall of 2018 for the first time in almost six decades, and the Bishop Basketball Band has quickly become a crowd favorite in the winter season. Ms. McNally earned her Bachelor of Music Education summa cum laude and with honors from Henderson State University in Arkadelphia, AR in 2012, where she was recognized as Outstanding Graduating Senior in Music Education. She then returned to her home state of Colorado as a public school teacher in Deer Trail School District for three years. As the sole music educator for the district, she was responsible for teaching K-1 general music, 2-3 general music/recorder, 4-5 beginning band, middle school band, high school band, high school choir, and high school guitar. She moved to Ohio in 2015 and graduated with her Master of Music in Wind Band Conducting from Kent State University in 2017.
During her time as a graduate student, she was the recipient of Kent State's Wayne D. Gorder Graduate Student Award as well as a CBDNA Mike Moss Conducting Grant. Ms. McNally is an active member of the professional band directing community with memberships in the National Association for Music Education, the Ohio Music Education Association, the College Band Directors National Association, and honorary membership in the Alpha Gamma chapter of Tau Beta Sigma. She is a board member and co-founder of And We Were Heard, a digital recording project dedicated to promoting wind band works by underrepresented composers. Mary Kate is a self-professed crochet addict and lives with her hedgehog, Maestro.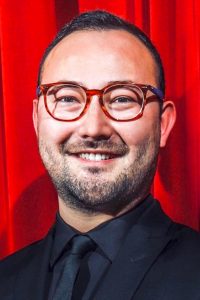 E. Yuji Jones
Co-Director of Bands – Marion City Schools, Ohio
Yuji Jones is in his fifth year as Co-Director of Bands for the Marion City Schools Band Department in Marion, Ohio. Mr. Jones co-teaches the 6th, 7th and 8th grade Grant Middle School concert bands, conducts the Harding High School concert band, woodwind choir, assists with the jazz ensemble, and serves as Assistant Director of the marching band. Students and ensembles under his direction have received numerous superior ratings at OMEA Solo & Ensemble and Large Group Adjudicated Events at both the district and state levels. Prior to his appointment at Marion City Schools, Mr. Jones taught middle school band and general music in Indiana and Nashville, Tennessee. He received his Bachelor of Instrumental Music Education with an emphasis in Instrumental Conducting from Indiana University- Bloomington receiving highest honors. In summer 2019, he was selected as a participant in the Kansas City Conducting Symposium at UMKC, and will be a participant at the 2020 Cumberland Valley Conducting Summit hosted by the Maryland Chamber Winds at the Maryland Wind Festival.
Mr. Jones maintains an active schedule performing with several community ensembles including the Winds of Ohio (WoO), Marion Palace Theatre Big Band, and the Marion Community Concert Band. He has also worked with band programs as a guest clinician and will serve on a panel at the 2020 OMEA conference discussing interdepartmental cooperation – how to share students within a school's music department to ensure their greatest musical success.
Guest Conductor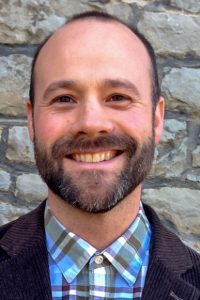 Rich Edwards
Associate Professor of Music  – OWU
Rich Edwards is Associate Professor of Music and coordinator of the music education program at Ohio Wesleyan University. Dr. Edwards conducts the OWU Symphonic Wind Ensemble, teaches Rock History and Music Appreciation, serves as director for the OWU Summer Music Camp, and maintains an active schedule as a clinician and guest conductor. His doctoral dissertation created the Musical Brain Imaging Research Database (MusicBIRD), a comprehensive review of all peer-reviewed brain imaging studies involving human subjects engaged in musical processes and has led to multiple publications and presentations about the implications of neuroscience in music learning.
Previously, Dr. Edwards taught high school band and elementary general music in Ohio and North Carolina, directed bands at UNC Greensboro and Ithaca College, and served as the field commander for the Ohio University Marching 110. His scholarly interests include the neuroscience of music, the development of musical creativity, and exploring curricular balance between large ensemble performance traditions and vernacular musicianship.
Instrumental Clinicians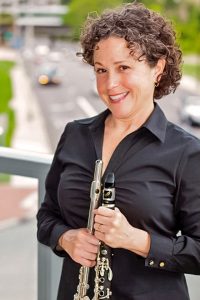 Nancy Gamso (flute, clarinet, saxophone)
Professor of Music  – OWU
More information about Nancy Gamso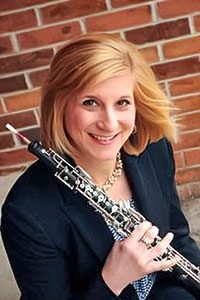 Karen Pfeifer (oboe)
Instructor of Music – OWU

More information about Karen Pfeifer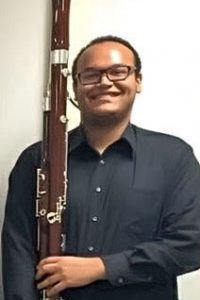 Ian Bell (bassoon)
Instructor of Music – OWU

More information about Ian Bell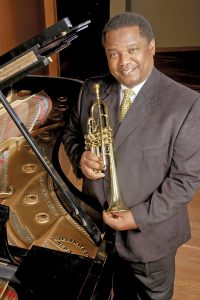 Larry Griffin (trumpet)
Professor of Music – OWU
More information about Larry Griffin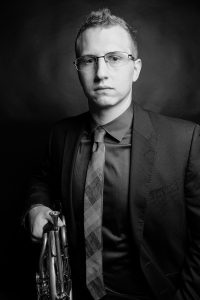 Ian Hewetsen (horn)
Lecturer of Music – Eastern New Mexico University
More information about Ian Hewetsen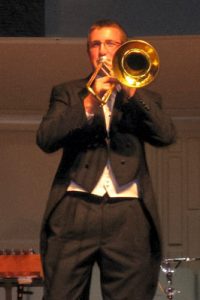 Jeremy Smith (trombone)
Instructor of Music – OWU
More information about Jeremy Smith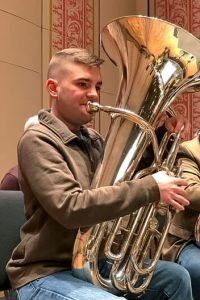 Brandon Christie (tuba, euphonium)
Instructor of Music – OWU
More information about Brandon Christie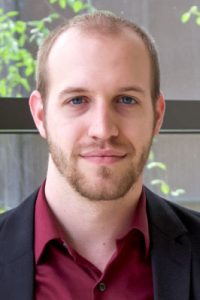 Jacob Dike (percussion)
Instructor of Music – OWU