1.Ready or Not (2019) 
If what you want for Hallo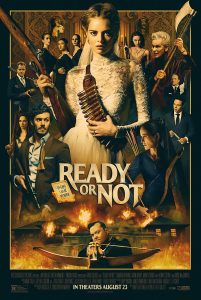 ween is the perfect balance between adrenaline-filled scares, unabashed fun, and a little bit of gore, Ready or Not is the perfect choice. The movie follows Grace, a woman with no family who just married the man of her dreams and is excited to start her life with him; on their wedding night, she discovers a family tradition according to which, in order to officially become part of the family, all she has to do is play a children's game. With its original premise and delightful ability to not take itself too seriously, Ready or Not never fails to surprise as Grace finds out exactly what kind of family she just married into.
2. Black Swan (2010)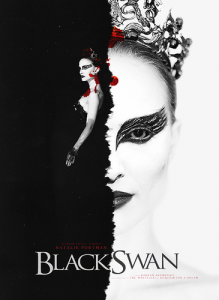 For anyone seeking a technically accomplished film that still puts you in a Halloween mood, Darren Aronofsky's Black Swan won't disappoint. The psychological horror follows Nina, an innocent, repressed, and dedicated ballerina whose dark side slowly begins to emerge as she desperately tries to find in herself what it takes to play the Black Swan. Natalie Portman heads the film with an Academy-Award-winning performance, as well as amazing supporting performances by Mila Kunis, Winona Ryder, Vincent Cassel, and Barbara Hershey, great directing, admirable cinematography, and an eerie atmosphere that will scare you in more ways than one.
3. Sinister (2012)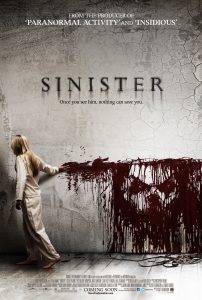 If you're craving a traditional horror movie filled with tension, mysterious presences, and jump scares, Sinister is definitely the right choice for you. The film tells the story of washed-up true-crime writer Ellison's family, who moves into a house where a puzzling massacre happened so the father can attempt to write a new success. Sinister elevates she usual formula with a self-aware approach to plot and a heading performance by Ethan Hawke–while simultaneously achieving the captivating tension of the usual "haunted-house" spiel.
4. The Final Girls (2015)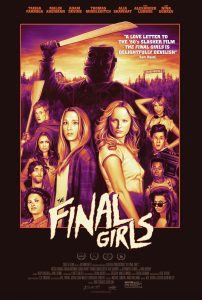 The Final Girls is the perfect Halloween choice for anyone who gets scared too easily but still wants to enjoy some of that chilling late-October atmosphere. The horror-comedy follows Max, a teenager who has recently lost her mother, an actress who struggled to find success after starring in a classic slasher B-movie in the eighties. Along with her friends, Max accidentally finds herself inside the movie that made her mother famous and must find a way out of it in this well-humored homage to horror slashers with a sprinkle of coming-of-age.
5. The Visit (2015)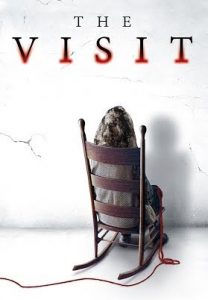 M. Night Shyamalan's The Visit is a thrilling, clever film perfect for anyone looking for a mystery to balance out the jumpscares on Halloween night. The movie follows siblings Becca and Tyler on a visit to their estranged grandparents' remote farm as they're slowly forced to face their grandfather and grandmother are not who they thought they were. The Visit plays with usual horror film tropes and structures, while offering a fresh approach that, in true Shyamalaian fashion, never fails to surprise.