You asked and we answered (again)!  For today's entry in the "Ask an English Major (or Minor)" series we are answering the question, "What majors or minors are good complements to English?" However, once again, we have so many responses we are going to dole them out over several installments. So here is what our first three students had to say. Don't forget to consider submitting your own "Ask an English Major" question on the Sturges Script homepage or in the comments below!
Molly Berrey '21: English Creative Writing Concentrator, Film Studies Minor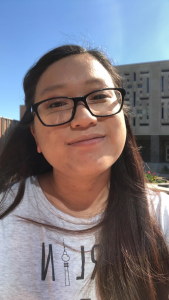 I really like having both an English and a Film major. Since the Film major was originally an offshoot of the English Literature concentration, many of its courses count for both my majors and it's very easy to fulfill the requirements. However, now it has expanded into a conglomeration of classes from other departments, so it allows me to pull from a wide variety of ideas and disciplines. Because "Film is Literature" is such a foundational part of the major, I have learned to broaden my definition of human reflection beyond just words and into maybe newer or experimental forms. If we can change, so can our literature and our art.
Giulianna Meltzer '20: English Creative Writing Concentrator, Comparative Literature Minor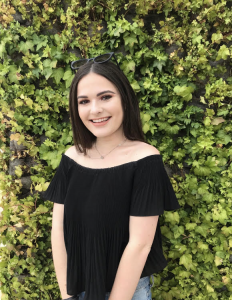 Freshman year I signed up for a Comparative Literature course not even knowing what Comparative Literature was. After a couple of weeks, I knew I would be a minor or double major. It felt like I was in an English class, but with more theory involved, which I found really interesting. Comparative Literature's focus on theory allows me to better understand the underlying themes of texts in my English classes.  Additionally, while some classic authors such as Homer or Dante are read in both English and Comparative Literature, the focus on what is important in each work is different depending on the class or which professor is teaching. Therefore, the books never feel repetitive. The analytical skills and ability to actively compare different pieces that I am reading in any of my classes makes my Comparative Literature major a great complement to my English major
Lily Callander  '22: English Literature Concentrator, Sociology/Anthropology Minor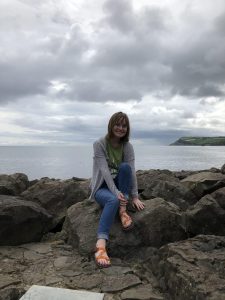 I recently picked up a Sociology and Anthropology minor to add to my English major. Right now I am in a Directed Readings course and studying the sociology of language, literature, and culture, which is my main reason for picking up this particular minor. Since I am currently enrolled in English 150, I see quite a bit of overlap with the material of each course, particularly in regards to canon formation (which is my primary interest for my final research paper). These two subjects complement each other quite nicely: I am able to utilize the sociological methods that I have learned in my Directed Reading in order to garner an enhanced understanding not only of the literature in my English class, but of material in my other courses as well. I feel that with a SOAN minor I am able to think even more critically about any given text in my English courses, furthering my overall ability to understand these texts.