Roy Williams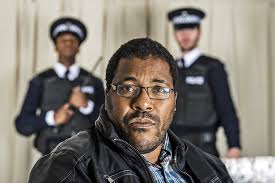 Roy Williams was born in Fulham, London on January 5th, 1968. He is a West Indian Britain playwright with a focus on a West Indian background. He was the youngest of four siblings in a single-parent home, with his mother working as a nurse after his father moved to the US. He left school at the age of 18 to be able to work to help support his mother. His favorite job was working in a prop house and this is where his love for theatre began. When he turned 25, he earned a degree at Rose Bruford College. He produced his first full length play, The No Boys Cricket Club, in 1996, which premiered at Theatre Royal Stratford East. Since then has written twenty plays. Williams has done writing and producing in television, including adapting his own play Fallout. He also co wrote the script for the 2014 British film Fast Girls. His plays have won many awards. Including the South Bank Show Arts Council Decibel Award 2003  for his play Fallout. In 2001, his play Clubland won the Evening Standard Charles Wintour Award for Most Promising Playwright and Lift Off. He was the first recipient of the Alfred Fagan Award and winner of both the John Whiting Award in 1997 and the EMMA Award in 199 for his play Starstruck. In 2008, he was appointed Officer of the Order of the British Empire (OBE) and now sits on the board of trustees for the Theatre Centre. William's addresses problems of race, ethnicity, and the importance of cultural knowledge in many of his plays.
Bola Agbaje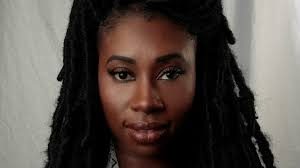 Bola Agbaje was born in South London, England in 1981 to Nigerian parents. After earning her media communications degree and a brief acting career, she found passion in writing about the tribulations surrounding race relations. Agbaje is a popular English playwright whose most renowned work, Gone Too Far!, was made into a film in 2013. Her career as a playwright began in 2006 when she joined the Young Writers Program at London's Royal Court Theatre. It was here that she created her first play, Gone Too Far! After graduating just a year later from the program, her play was performed at the Royal Court. This successful showing gave the play immediate attention from fans and critics alike. In 2008, Agbaje received the "Lawrence Olivier Award for Outstanding Achievement in an Affiliated Theatre" for Gone Too Far! It was this year that she was also nominated for the "Most Promising Playwright of the Year." This work made such an impact in English theatres that it was made into a movie in 2013. Gone Too Far! was performed in an array of London theatres: the Young Vic Theatre, Soho, and the Hackney Empire. Although this play is one of her most successful works, she has plenty of worthy plays: Detaining Justice (2009), Off the Endz (2010), Belong (2012), and Take A Deep Breath and Breathe (2013). An exhaustive list of her plays can be found here.
Tanika Gupta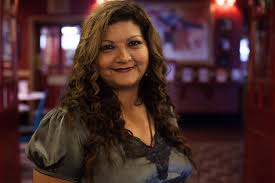 Tanika Gupta was born on December 1, 1963 in Chiswick, Hounslow, London, England.  Her nationality is British with Bengali descent.  She has not only written works for the stage but has written television scripts and radio plays as well.  She completed her education at Oxford University with a degree in Modern History.  Before she started writing plays she worked as a community worker as well as an Asian Women's refuge for several years before she began writing full time.
Gupta started writing plays in 1995 and continues to write plays today.  She started with her play "Voices on the Wind," which was produced at the National Theatre Studio and has continued with at least one play per year through her most recent work Anita and Me, which was performed at the Birmingham Rep.  She has won multiple awards in her career in theatre including John Whiting Award for The Waiting Room, Laurence Olivier Nomination for Outstanding Achievement in Affiliate Theatre for "Fragile Land "I" Hobson's Choice." She has also won the Asian Women of Achievement Award (Arts and Culture Category) in 2003, and she is a Fellow of the Royal Society of Literature (2016).  In 2008 she also became a member  of the Order of the British Empire.   
She has also given back to the arts community through teaching her craft to others. She has taught writing courses at Royal Holloway College, University of London and at the Central School of Speech and Drama, while also offering seminars in Glasgow and at Oxford University, her alma mater.
In an interview with the Guardian, on February 14, 2011, she stated that she rejects the label of an Asian writer. She does not want her work to be labeled in a way that only reaches out to one specific audience or covers one issue; her plays are for everyone. Gupta notes the treatment of treatment of colored playwrights in her interview, "You don't hear Tom Stoppard being referred to as a Czech writer or Harold Pinter as a Jewish writer." They are read for the greatness of their plays not who they are written for.
She is married to David Archer who is an anti-poverty activist whom she met in college. Her play Sanctuary is based on their honeymoon location, a war-torn Srinagar in Kashmir in 1988.
debbie tucker green

debbie tucker green was born in London, and is of Jamaican descent . She asks that her name, as well as the titles of her work be written in lowercase letters. green began her work in the theater as a stage manager, a position she worked in for 10 years before a friend encouraged her to submit her work She Three for the Alfred Fagon award. This award is given to playwrights of African or Caribbean descent who reside within the U.K. green did not win the award but her play brought her work into the attention of the Royal Court Theater and thereby began her career shift into writing and production.
Her productions tend to be about the darker sides of normal situations, such as families and conflicts between locals and tourists (like in her work, trade). green's works dirty butterfly, born bad, and stoning mary all focus on the hidden complexities of family relationships including topics of domestic violence, sexual abuse, and murder within the family. green works largely with language and uses intertwining and overlapping dialogue between her characters to create both tensions and understandings between them.
green has won multiple awards, including the Olivier Award for Most Promising Newcomer for her play bad born and a BAFTA award for her movie production of random. She has now worked as a screenwriter and director for movie productions for her works, second coming and random.