The leaves have changed color, and Halloween quickly approaches, which means that now is the perfect time to bring out some spooky literature. Whether you love horror novels, or just need a quick tale to put you in the Halloween time spooky-season mood, this list has a story for you. 
Classics
If you love the classics but haven't yet read Frankenstein by Mary Shelley, you should consider adding it to this year's Halloween reading list. The tale of Frankenstein has been retold many times in different forms, but none beat the original novel. Written in 1818, Frankenstein tells the story of a gifted scientist who builds a creature out of assorted body parts. The creature is quickly rejected by Frankenstein and society, and it goes on to commit a number of murders. This haunted tale blurs the lines of man and monster in the perfect classic spooky-season novel.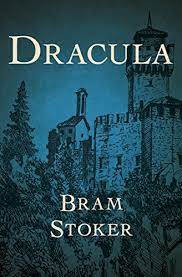 Dracula by Bram Stoker, published in 1897, is one of the most classic horror novels. This novel was written bassed on Transylvanian folklore with historically based characters. The story follows a young lawyer visiting his client, Dracula, who lives in a large castle in Transylvania. Soon after arriving at the castle, the lawyer realizes that Dracula has an array of supernatural powers and has trapped him within the castle. The story is a terrifying account of his attempted escape and interactions with the vampire, and this is only the beginning. As the original vampire tale, Dracula is an integral part of any Halloween reading list. 
Short Stories
While these novels are great Halloween reads if you have the time, life gets busy, and you might find yourself without the time for a new book. If you can't find the time for a full novel but still need some good spooky-season literature, one of these short stories might be for you. 
"The Yellow Wallpaper" by Charlotte Perkins Gilman is a terrifyingly realistic tale of a woman confined to a single room lined with yellow wallpaper. Her husband, a doctor, believes that she suffers from "nervous depression" and decides that her best treatment is to rest and stop writing. She keeps a secret diary throughout this time in order to "relieve her mind," but her writings become more and more disturbing as her time in isolation goes on. This story is full of disturbing imagery and creepy plot points bound to haunt readers.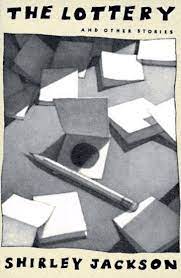 If you prefer a terrifying take on society and traditionalism, you should check out "The Lottery" by Shirley Jackson. This story tells the tale of a small village gathering in early summer. At first, this seems to be a happy gathering, but it is soon implied that something more sinister is going on in the town. This is a tale full of foreshadowing, horrific undertones, and a grotesque ending. If you're one for a terrifying social critique, consider adding "The Lottery" to your Halloween reading list. 
"The Cask  of Amontillado" by Edgar Allan Poe is a terrifying and gruesome tale of Montresor and his acquaintance, Fortunato. The story starts with one of the men believing that he has been insulted and creating a complex revenge plot against the other. The story includes a fun night at the carnival followed by a gruesome murder, bound to haunt any reader. 
Mystery Novels
If horror isn't your thing, consider filling this Halloween season with a good mystery novel. These novels are just as suspenseful as any of the previous works, and they are packed full of suspense.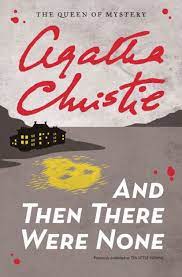 And Then There Were None is the tale of eight strangers lured to a mysterious island where they are each accused of murder. The guests collectively realize that none of them were actually brought to the island for the reasons they were given, and that this must be some strange plot against them all. As the story progresses, the guests are killed off one by one, prompting them each to make broad accusations. This murder mystery, full of suspense and plot twists, would make a great addition to any spooky reading list.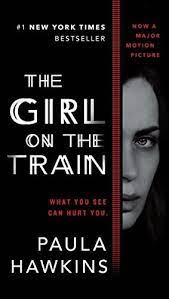 If you prefer a more modern tale, try The Girl on the Train by Paula Hawkins. This mystery novel  follows the main character, Rachel Watson, through the time following her messy divorce. Rachel takes the train everyday past her old house and neighborhood. She watches the other families live what she believes to be perfect lives. One day, she learns of the disappearance of one of the women she often sees from the train, and she knows that she may have vital information for finding the woman. This book, since adapted to movie form, is a true psychological thriller. If you need a terrifying novel to get in the spooky-season mood, The Girl on the Train is the perfect book.