By Jordan Waterwash
Lucas Mann, nonfiction writer and professor at Dartmouth, visited campus to read from his memoir titled Lord Fear, and to discuss his upcoming book Captive Audience. Lord Fear traces the life of Mann and his relationship with his older brother Josh—an artistic type who died of a heroin overdose. The memoir acts as a view into Mann's perspective of who his brother was and who he later became based on stories told to him by those who knew Josh best.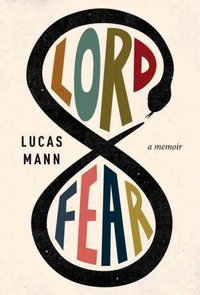 Mann, however, wrote a novel previous to Lord Fear called Class A: Baseball in the Middle of Everywhere. Though he began his memoir before his breakout novel about baseball, Mann did not quite realize that he switched from investigative nonfiction to personal narrative.
"[Lord Fear] was the thing I always knew I wanted to write," he says, "I actually started that book in college, and after college I was working on it, and it wasn't working, and I was sort of frustrated with it, and frustrated with being in that space over and over again."
He went on to get his MFA from the University of Iowa, where he discovered his interest in journalism. 
His interest in immersing himself in a story lead him to the baseball field, and Class A became his next project: ". . .so I said, 'I want to go all in and research something and see what happens.'"
The shift in content may seem start to passersby, but to Mann, the processes were not as different as one might think. He, modestly, says, "I don't think I'm a very good journalist, and I don't think I'm a very good memoirist. Usually the two need to be hand in hand a little bit, and I like playing around in the middle. Even Class A, I was embedded with this baseball team, and was acting like a sports journalist, but then there was a whole riff where I was in the car listening to inspirational radio and thinking about it. And Lord Fear is a memoir and it's personal, but it's entirely interview-based." Lord Fear's intricate weaving of Mann's own narrative with the stories told by others certainly evokes a journalistic feeling. Mann not only goes through how he views his late brother as an adult, but how he saw Josh when he was growing up—as a figure he admired. It makes sense, then, that the personal and the journalistic intertwined.
He goes on to say, "I wasn't comfortable writing a journalistic book without being personal, and I wasn't comfortable writing a personal book without it starting from journalistic work. It feels like the end work is the same, there are just different entry points . . . and, increasingly, it seems like less of a necessary distinction."