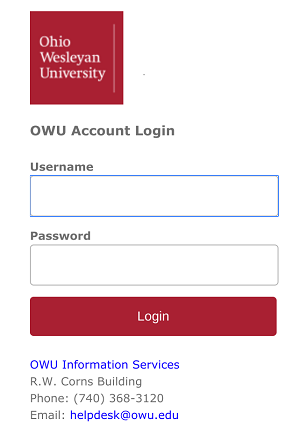 As previously announced, this summer the Libraries changed the system used to provide access to our electronic resources.  All users (whether on campus or remote) will now be asked to log in with their OWU credentials (same as OWU email). Users should only be prompted to log in once as long as they remain in the same browser.
Please note:
This will impact any saved links users may have, including those in Blackboard. Saved links and bookmarks will need updating but the old links should still be functional for awhile.
This change will not affect the catalogs, so users will still be asked to enter their name and barcode when requesting materials from CONSORT or OhioLINK.
This is a change all CONSORT schools made to ensure better access to library resources moving forward.
For any questions or to report issues, please email libraries@owu.edu.