The OWU Libraries invite submissions for the 2014 Library Research Award.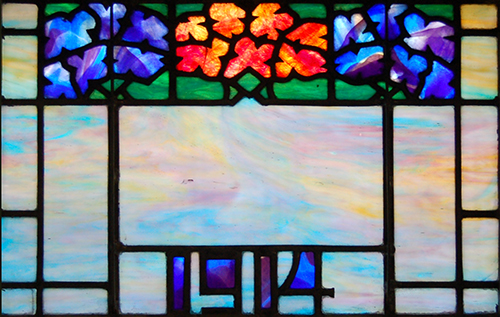 The award values research and honors a paper that demonstrates full and complete use of a critical research process. In their submission materials, students will need to describe their search strategy and show appropriate database selection as well as use of diverse library resources in multiple formats. The submitted paper must be an original work of scholarship completed by a student in response to regularly assigned OWU coursework, OWU internship, or summer research opportunity.
Award: $500
Date & Time of Award: To be presented at the OWU Libraries Celebration of Scholarship on Friday, April 18 from noon until 1:00pm.
Deadline for Submission: The paper and supporting documents must be turned in to Bonnie Mahle in the OWU Libraries Administrative Office in Beeghly Library by Monday, April 7 at 5 pm. The winning paper will become a permanent addition to the Ohio Wesleyan University Historical Archives.
Eligibility for Award: The award will be given to a graduating senior for a research paper produced at any time during his/her career at Ohio Wesleyan University.
Criteria for Assessment: A panel of judges will consult the Criteria for Assessment. The criteria emphasize the research process, the use of diverse and appropriate information resources, and appropriate disciplinary style.
Submission Guidelines: Only one paper per student may be submitted. Each paper will be submitted as a packet which will include:
Submission Form signed by the professor who worked with the student during the production of the paper.
Completed Research Process Questionnaire
Paper, 10 pages minimum excluding front and back matter and appendices; printed on 8 1/2″ x 11″ paper, pages numbered; using 12 point font.
Incomplete packets will not be accepted.
Panel of Judges: A panel of judges consisting of librarians and faculty representing the major academic disciplines (social sciences, the sciences, the humanities, and fine arts) and the Writing Center will determine the winner. This year's judges are:
Janalee Emmer — Fine Arts
Mark Allison — Humanities
David Markwardt — Science
Alper Yalcinkaya — Social Sciences
Peter Szabo — Fine Arts
Jillian Maruskin — Humanities
Deb Peoples — Science
Ben Daigle — Social Sciences
James Stull — Writing Center Coordinator
Catherine Cardwell — Ex Officio
Contact Information: Contact Catherine Cardwell, OWU Director of Libraries with  questions. Cathi can be reached by email at cacardwe@owu.edu or by phone at 740-368-3246.
You can read more about last year's award winners and the Celebration of Scholarship in Connect2OWU or on the library's blog.