ENVS 100.1: Introduction to Environment & Sustainability: Coronavirus Edition
Update 3/25/2020

The basic stuff we need to complete:
Read and understand the "Approaches" from the Robbins et al text: I plan on Zoom lectures for chapters 6, 7, & 8. If that does not work, I'll provide access to audio on the already posted slides for chapters 6, 7 and 8 (linked to the course schedule). You also can email me, set up individual meetings, or post questions as comments on the chapter page at the course web site.

Complete the student presentations of the following chapters: We will have these presentations live on Zoom. I've scheduled this for Friday, March 27. Edit the presentations (slides linked on pages below) as you see fit for 15 minute presentation.

Ch. 15: Bottled Water (Kylee McFarland & Hailey Mason)
Ch. 16: French Fries (Jay McConkey & Eliza Richardson)
Ch. 17: E-Waste (Rylie See)

For Presentation: Watch your time
Open the web page with the slides on your own computer.
When in the Zoom meeting

Unmute
Start Video
Click the Share Screen button (from pop up menu, usually along top of bottom of screen)
Click Desktop
Make sure the presentation is frontmost on your computer desktop

For the

If all else fails (say you have to use your phone), let me know and I'll put the slides up on my 

screen and you can tell me when to go forward.

Complete your course project: You will complete your course project, as planned, without the formal presentation. You will create a Google Slides presentation and the 2-3 page proposal as already assigned. We will do quick presentations the week of April 20, 22, and 24. About 5 minutes each.

Chapter Review + Values + Focus Topics (& revisions if needed)
Focus Topic + Annotated Bibliography + Specific Project Proposal (& revisions if needed)
Presentation (brief presentations, on Zoom, April 20, 22, 24): See Zoom instructions above (under chapter presentations)
Course Project Synthesis
---
This is how we will do it. We'll be flexible.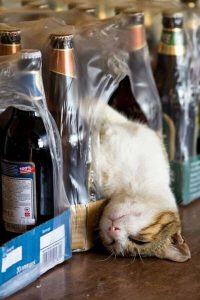 Please Don't check out. Keep up with the class emails and efforts to make the course work. I know some of you are less engaged with email, but it's one of those real-world things you will have to master. I expect you will let me know if there are any problems.
The good part: Most course materials are already on the course web site, and your project can be done remotely.  We have the shared Google Drive folders and will continue to share and work on stuff using Google docs, slides, etc. I plan to work with each of you as much as you need on your projects and completing the rest of the course.
Read all this stuff below. Ask questions, email or as comments to this page.
Please review the email update sent (March 17) and take the survey included in that email. Save the Zoom and contact information included in that email.
ENVS 100.1 Coronavirus Edition Upgrades:
Remember that The Robbins et al text is available as full text via our library. You can download chapters as PDFs (here).
I've just started using Drive File Stream via our OWU Google accounts. This allows you to access Drive files from your computer, including working on files offline. Please take a look at the Deploy Drive File Stream page for instructions.  You are not required to use this, but may find it to be useful. It would be great if the few of you not using Google Drive for documents would start to use it!
The Writing Resource Center has adapted and is still working with students, but remotely. Thus you still have to "meet" with them if asked to do so for revisions.
I've updated the course web pages (mostly the schedule) and added a Coronavirus Edition page (this page you are on)
I've added the capacity to comment on course blog postings (bottom of each page or posting) and lecture/book chapter pages. I may ask you to comment on or discuss specific stuff this way. For now, add a comment to this page so I know you have mastered this skill.
I've added a new Twitter (John Krygier) feed for course updates (use with email for low-tech interactions): this is along the right side of the course web site. You can follow this Twitter for general course updates.
I've decided to try live Zoom meetings, rather than adding audio to the lecture Google Slides. Make sure you have accepted the Zoom request already sent to your email and watch for an email invite to the class meetings later this week. Zoom should work via a browser on a computer or via your phone
---